Body
Drawing Hair - Technique for Drawing Hair Styles. The hand - StumbleUpon. The hands are a notorious source of frustration.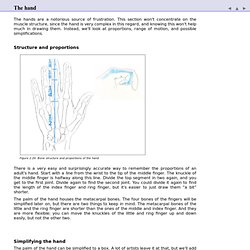 This section won't concentrate on the muscle structure, since the hand is very complex in this regard, and knowing this won't help much in drawing them. Instead, we'll look at proportions, range of motion, and possible simplifications. Structure and proportions Figure 2.20. Bone structure and proportions of the hand. Figure &Gesture Drawing Tool. How to Draw Eyes | Stan Prokopenkos Blog. For a video version of this tutorial visit www.proko.com/how-to-draw-eyes-structure This tutorial is a continuation of How to Draw the Head from Any Angle.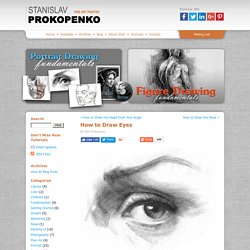 I will go over the structure of the eye and detailed information on drawing the brow ridge, eyeball, eyelids, eyelashes, iris, cornea, and pupil. Nose drawing tutorial: a geometrical approach | Drawing Factory. By Vincenzo Nose drawing can be a difficult skill to master due to the complexity of the nose shape.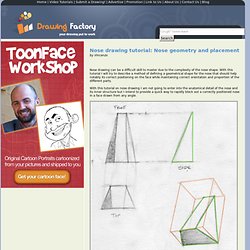 With this tutorial I will try to describe a method of defining a geometrical shape for the nose that should help notably its correct positioning on the face while maintaining correct orientation and proportion of the different parts. How To Draw Hands - Tutorials - Draw As A Maniac. So everybody knows that the hands and the fingers are one of the hardest things to draw.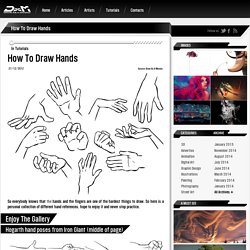 So here is a personal collection of different hand references, hope to enjoy it and never stop practice. Hogarth hand poses from Iron Giant (middle of page) Mickey Mouse Hand Model Sheet by Les Clark ca. 1932 Merlin hand poses via Deja View.
---