Legislation/NCLB/School Improvement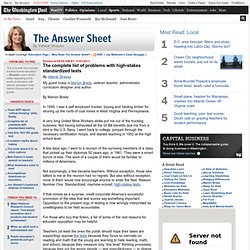 The complete list of problems with high-stakes standardized tests - The Answer Sheet
Posted at 04:00 AM ET, 11/01/2011
Education Week Teacher: Downgraded by Evaluation Reforms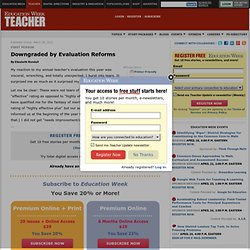 Published Online: March 28, 2012
Teaching Ahead: A Roundtable
Educators, Parents Hold Mixed Views on Testing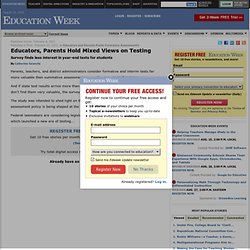 Published Online: February 8, 2012
States and districts grapple with turning around schools and making big changes in a tight time frame.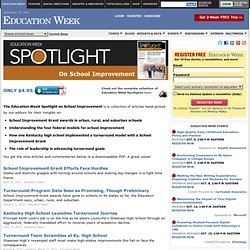 Spotlight on School Improvement
Why the United States Is Destroying Its Education System Posted on Apr 11, 2011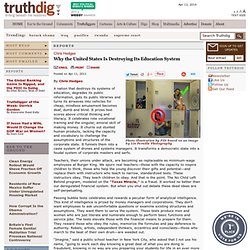 Andrew J. Rotherham: In Defense of No Child Left Behind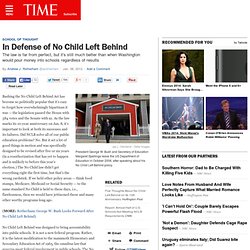 Bashing the No Child Left Behind Act has become so politically popular that it's easy to forget how overwhelmingly bipartisan it was — the legislation passed the House with 384 votes and the Senate with 91. As the law marks its 10-year anniversary on Jan. 8, it's important to look at both its successes and its failures.
No Child Left Behind's promise falls short after 10 years - Nation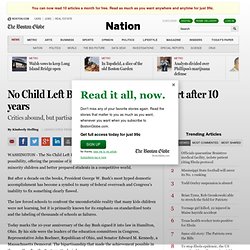 The No Child Left Behind education law was cast as a symbol of possibility, offering the promise of improved schools for the nation's poor and minority children and better prepared students in a competitive world.
Ten years after its inception, it appears increasingly clear that NCLB will not meet its ambitious 2014 goals Matthew Benoit/Shutterstock No Child Left Behind is in shambles.
The Mess of No Child Left Behind - Brian Resnick - National