Podcasting
WEFUNK - Radio Stream
Now Playing sly & the family stone - can't strain my brain Turn on Javascript and Flash to use this player! Previous Songs more...
Leo Laporte Builds Empire With ?This Week in Tech?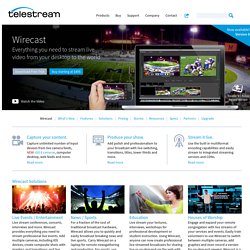 The only cross-platform, all-in-one live streaming production software that enables capture, live production, and encoding of live streams for broadcast to multiple servers and platforms simultaneously. What's New? Wirecast 5 includes:
Webcasting Software - How Wirecast is used - Telestream
Producer: Download the free video streaming desktop application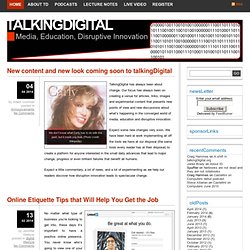 talkingdigital
LinkedIn (Photo credit: Wikipedia) No matter what type of business you're looking to get into, these days it's important to have a positive online presence. You never know who's going to view one of your online profiles, and depending on what they see it could lead to incredible opportunities or it could cost you. Whether or not you're currently in the middle of a job search, here are some things that everyone should keep in mind when they're posting things online. Keep your work and personal life separate: You've seen it come up on your feed before: Facebook statuses and tweets where people are complaining about their job, a coworker, or even their boss.
Simple step-by-step computer help for beginners - Castellini on Computers
Remote Computer Help and Training For 18 years, no one has offered more complete, professional and understandable computer training and troubleshooting. Learn More > or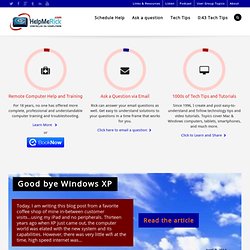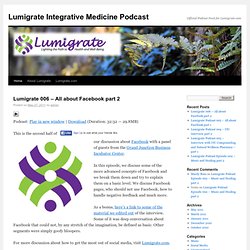 Lumigrate 006 – All about Facebook part 2 Podcast: Play in new window | Download (Duration: 32:32 — 29.8MB) This is the second half of our discussion about Facebook with a panel of guests from the Grand Junction Business Incubator Center. In this episode, we discuss some of the more advanced concepts of Facebook and we break them down and try to explain them on a basic level.
Lumigrate Integrative Medicine Podcast | Official Podcast Feed for Lumigrate.com
Hot news no one's talking about | Watercooler All-stars
May 10 2010 Watercooler All-stars is a podcast that presents news and information that is likely given little if any airtime or column inches in traditional media. However, the stories we cover are important to anyone who needs material for their conversation around the watercooler, knitting circles, public bath or to impress a blind date. Watercooler All-stars is hosted by Adam Cochran – former computer tech who has also worked in radio, newspaper, PR for the past 20 years.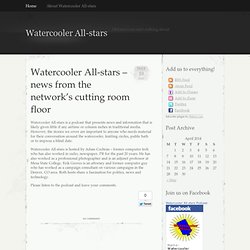 The AUVSI show is taking place in Denver this week and we will be covering it all. Today we met with representatives of dozens of companies. We got up close and personal with more UAVs than we knew existed and we talked about guidance systems, radar, GPS, and countless other topics that were barely even in the geek lexicon five years ago. Here's a short video of what we have seen so far. Flying Robots is a new podcast dedicated to all things autonomous.
Flying Robots Podcast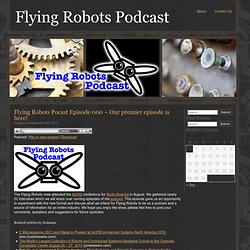 Watch DARPA's Retractable Rotor Helicopter Concept Redefine Flight