Building Materials
Construction material prices and labour cost in Pakistan | Apna Ghar
www.yourhome.gov.au/technical/pubs/fs56.pdf
The ideal building material would be 'borrowed' from the environment and replaced after use. There would be little or no processing of the raw material and all the energy inputs would be directly, or indirectly, from the sun.
Your Home Technical Manual - 5.6 Mud Brick (Adobe)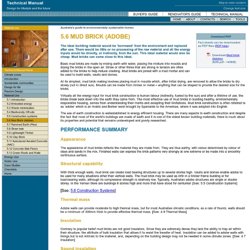 Mudbrick
New unlaid mudbricks in the Jordan River West Bank (2011)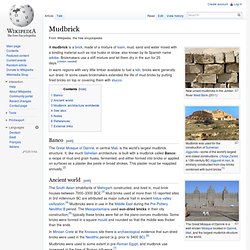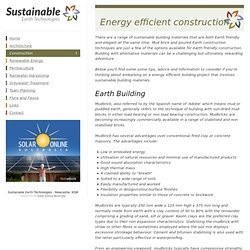 There are a range of sustainable building materials that are both Earth friendly and elegant at the same time.
Sustainable Buildings, Earth Friendly construction, Mud brick construction and alternative building materials
Adobe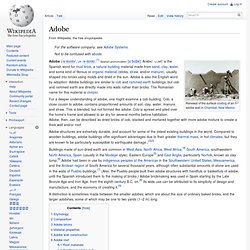 Adobe (/əˈdoʊbi/, UK /əˈdoʊb/,[1] Spanish pronunciation: [aˈðobe]; Arabic: الطوب) is a natural building material made from sand, clay, water, and some kind of fibrous or organic material (sticks, straw, and/or manure), which the builders shape into bricks (using frames) and dry in the sun.