Building Materials
Construction material prices and labour cost in Pakistan | Apna Ghar. Www.yourhome.gov.au/technical/pubs/fs56.pdf. Mudbrick. New unlaid mudbricks in the Jordan River West Bank (2011) Mudbrick was used for the construction of Sumerianziggurats—some of the world's largest and oldest constructions.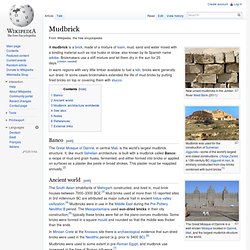 Choqa Zanbil, a 13th-century BC ziggurat in Iran, is similarly constructed from clay bricks combined with burnt bricks.[1] A mudbrick is a brick, made of a mixture of loam, mud, sand and water mixed with a binding material such as rice husks or straw; also known by its Spanish name adobe. Brickmakers use a stiff mixture and let them dry in the sun for 25 days. Sustainable Buildings, Earth Friendly construction, Mud brick construction and alternative building materials. There are a range of sustainable building materials that are both Earth friendly and elegant at the same time.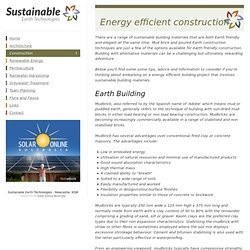 Mud brick and poured Earth construction techniques are just a few of the options available for earth friendly construction. Building with alternative materials can be a challenging but ultimately rewarding adventure. Below you'll find some some tips, advice and information to consider if you're thinking about embarking on a energy efficient building project that involves sustainable building materials. Earth Building. Adobe. For a deeper understanding of adobe, one might examine a cob building.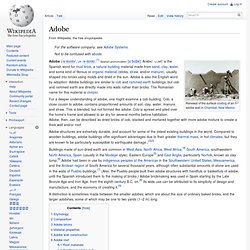 Cob, a close cousin to adobe, contains proportioned amounts of soil, clay, water, manure, and straw. This is blended, but not formed like adobe. Cob is spread and piled over the home's frame and allowed to air dry for several months before habitation.
---