Philosophy
First published Thu Sep 25, 2008 Aristotle (384–322 B.C.E.) numbers among the greatest philosophers of all time. Judged solely in terms of his philosophical influence, only Plato is his peer: Aristotle's works shaped centuries of philosophy from Late Antiquity through the Renaissance, and even today continue to be studied with keen, non-antiquarian interest.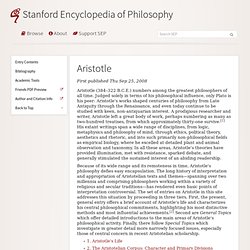 Aristotle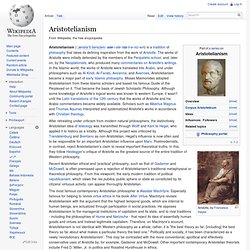 Aristotelianism (/ˌærɨstəˈtiːliənɨzəm/ ARR-i-stə-TEE-li-ə-niz-əm) is a tradition of philosophy that takes its defining inspiration from the work of Aristotle. The works of Aristotle were initially defended by the members of the Peripatetic school, and, later on, by the Neoplatonists, who produced many commentaries on Aristotle's writings.
Aristotelianism
Plato
First published Sat Mar 20, 2004; substantive revision Wed Sep 11, 2013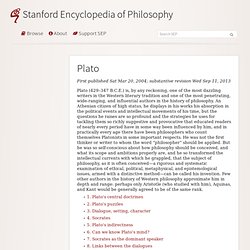 Free Will Debate: Who's in Charge? by Michael Gazzaniga (review)
It's a question that never goes away: do we have it or not? In a new book, Michael Gazzaniga reveals how neuroscience has shattered the debate—and it's impact on how we make decisions and even criminal justice. It's an old debate.