Tools
#fff9ee Color Hex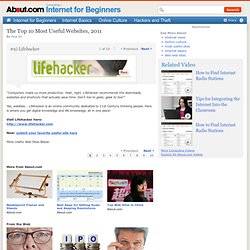 "Computers make us more productive. Yeah, right. Lifehacker recommends the downloads, websites and shortcuts that actually save time. Don't live to geek; geek to live!" Yes, webbies... Lifehacker is an online community dedicated to 21st Century thinking people.
The 10 Most Useful Web Sites -- #9) Lifehacker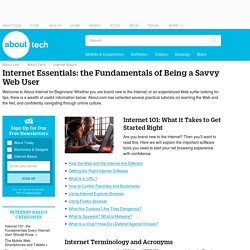 Welcome to About Internet for Beginners! Whether you are brand new to the Internet, or an experienced Web surfer looking for tips, there is a wealth of useful information below. About.com has collected several practical tutorials on learning the Web and the Net, and confidently navigating through online culture.
Internet Basics
Subscribe to Accessify's RSS Feed [R] Accessify: A collection of accessibility tools and goodies just for you ... If this is your first visit here, we recommend you check out the following: The news updates: our regularly updated blog for web accessibility news The tools and wizards section (specifically the accessibility tools page).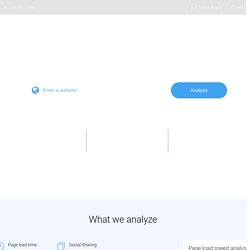 Free Website Performance Tool and Web Page Speed Analysis Try our free web site speed test to improve website performance. Enter a URL below to calculate page size, composition, and download time.
Link Market - Free Link Exchange, Link Building and Link Trade Directory.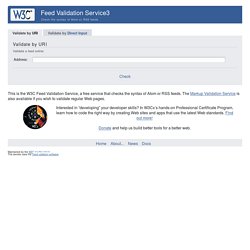 This is the W3C Feed Validation Service, a free service that checks the syntax of Atom or RSS feeds. The Markup Validation Service is also available if you wish to validate regular Web pages. Try now the W3C Validator Suite™ premium service that checks your entire website and evaluates its conformance with W3C open standards to quickly identify those portions of your website that need your attention.
Availability Check DomainTools.com supports more Top Level Domains (TLDs) than any other Whois service. In addition to the popular Generic TLDs like .COM, .NET, .ORG, etc., we also support hundreds of Country Code TLDs (ccTLDs).