Video
The goal for this build was a gaming build that wouldn't break the bank. Since our last couple builds have been on the more expensive end ($3600 and $10000), we decided to keep things a bit more practical this time around. Our budget limit for this build was $1200, but due to the timing of purchases it ended up just under $1100. NZXT kindly sent us the new H440 to test out, and we found it to be an outstanding case. More on that, and the rest of the build below...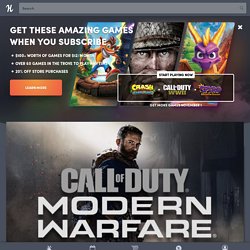 Humble Bundle: PC and Android 9 Six remarkable games to play at home and on the go. Humble Bundle: PC and Android 9 features six brilliant games ready to play on four platforms: Windows, Mac, Linux and Android. Pay what you want to receive the mind-bending puzzle adventure series, Broken Sword 2, the physics-based construction puzzler, Bridge Constructor, the stylistic typographic puzzler, Type:Rider, and the visually stunning action-adventure game, Ravensword: Shadowlands. If you pay more than the average, you'll also get the award-winning tower defense game, Kingdom Rush, and the retro-style pixel-art RPG, Knights of Pen and Paper +1 Edition. Pay what you want.
Sorry, currently our video library can only be watched from within the United States Hulu is committed to making its content available worldwide. To do so, we must work through a number of legal and business issues, including obtaining international streaming rights. Know that we are working to make this happen and will continue to do so. Given the international background of the Hulu team, we have both a professional and personal interest in bringing Hulu to a global audience.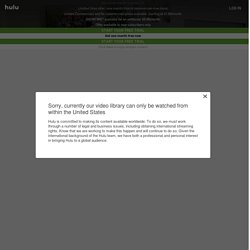 shodogg.tv