Things to Try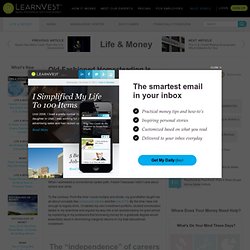 Old-Fashioned Homesteading Is the New Feminist Career LearnVest
Following the great debate and controversy sparked by our Money Mic about whether the CARD Act hurts women , we bring you another Money Mic essay on a controversial or thought-provoking topic. The views expressed here are those of the essayist and not the LearnVest staff, but we look forward to opening the floor to debate and discussion, so tell us what you think. Today, Shannon Hayes, author of Radical Homemakers , tells us about what it means to be a homesteader—like a stay-at-home mom of the Little House on the Prairie generation—and why she feels it gives her more independence than ever before. When I eschewed a conventional career path, it wasn't because I didn't care about dollars and cents. To the contrary: From the time I could multiply and divide, my grandfather taught me all about concepts like compound interest and the rule of 72 .
Hey, thrift store addicts! Do you have a stockpile of vintage Mason jars just waiting to be repurposed? For your crafting pleasure, we raided a few of our favorite DIY blogs and uncovered some of the most fun, functional and fabulous reuse ideas on the Web.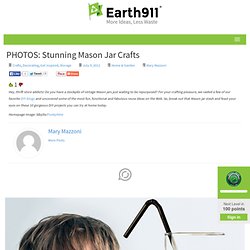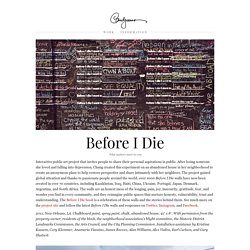 What is important to you 2011-ongoing It's easy to get caught up in the day-to-day and forget what really matters to you. After I lost someone I loved very much, I thought about death a lot.
Commercial Food Dehydrators for dehydrating beef, fruits & other food from Excalibur
Lemon Cleanse
What makes a great kitchen is how you organize it . Learn 8 smart organizing tips to help you get your kitchen organized in no time! If you're anything like me, once the holiday decorations come down you're ready to start getting your house a little more organized . The kitchen is the first place I need to start! Here are 8 smart tips to help you organize your kitchen ! I can't believe I never thought to put these organizing tools to use in my refrigerator.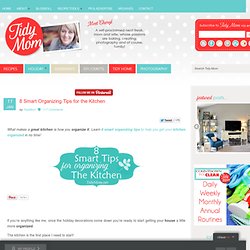 The Most Effective Way to Create New Habits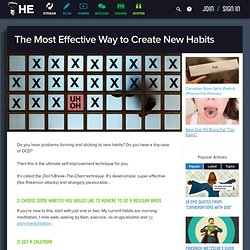 Do you have problems forming and sticking to new habits? Do you have a case of OCD? Then this is the ultimate self-improvement technique for you.
It seems strange that there is a lemon juice and maple syrup detox that will flush out impurities in your system, give you more energy and also help you lose weight. I used to believe that if it sounds too good then it cannot be true! Boy was I wrong though... I was a skeptic about this detox also known as the master cleanse diet until i was dared to give this a go. My friend who challenged me knew my competitive spirit would win through and i accepted thinking this would be some new agey, hippy cakewalk placebo with no real benefit.
All About the Lemon Juice and Maple Syrup Detox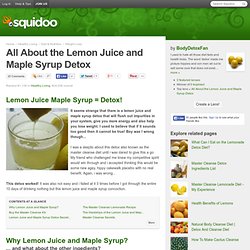 7 Essential Tips for Starting a Nonprofit
1-2-3 Sort It
With the rapid progression of technology each year, it's easy to accumulate a pile of obsolete gadgets that you just can't bear to get rid of. So don't! Here are our top 10 ways you can take the retired gadgets you've already got and turn them into something that has a solid place in the future.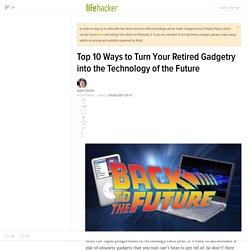 This is the place where you find all the lifestyle design experiments I'm sharing online. A lifestyle design experiment is where we take a simple idea or radical lifestyle concept and give it a test run in our lives. We're only obligated to it for 30 days, enough time to form it into a habit.
Lifestyle Design Experiments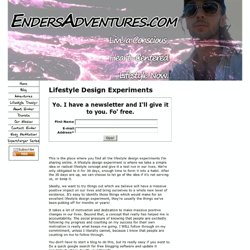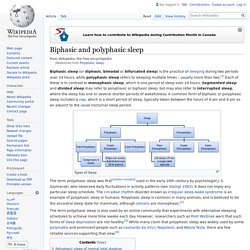 Polyphasic sleep , a term coined by early 20th-century psychologist J.S. Szymanski, [ 1 ] refers to the practice of sleeping multiple times in a 24-hour period—usually more than two, in contrast to biphasic sleep (twice per day) or monophasic sleep (once per day). It does not imply any particular sleep schedule. The circadian rhythm disorder known as irregular sleep-wake syndrome is an example of polyphasic sleep in humans. Polyphasic sleep is common in many animals, and is believed to be the ancestral sleep state. [ 2 ] The term polyphasic sleep is also used by an online community that experiments with alternative sleeping schedules to achieve more time awake each day.