Tutorials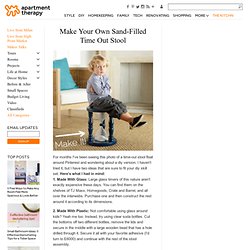 For months I've been seeing this photo of a time-out stool float around Pinterest and wondering about a diy version. I haven't tried it, but I have two ideas that are sure to fit your diy skill set. Here's what I had in mind: 1.
Make Your Own Sand-Filled Time Out Stool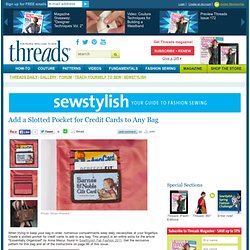 Add a Slotted Pocket for Credit Cards to Any Bag - CraftStylish
Sloan Howard Close up of both the see-through pocket and slotted pocket. Jack Deutsch Photo: Sloan Howard When trying to keep your bag in order, numerous compartments keep daily necessities at your fingertips.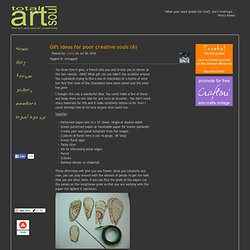 You know how it goes, a friend calls you and invites you to dinner at the last minute.