Tutorials
Make Your Own Sand-Filled Time Out Stool. Add a Slotted Pocket for Credit Cards to Any Bag - CraftStylish. Sloan Howard Close up of both the see-through pocket and slotted pocket.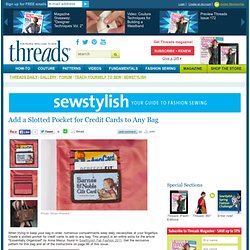 Jack Deutsch Photo: Sloan Howard When trying to keep your bag in order, numerous compartments keep daily necessities at your fingertips.
Clothing. Accessories. Repurposing. Jewelry. Gift Ideas for poor creative souls (6) You know how it goes, a friend calls you and invites you to dinner at the last minute.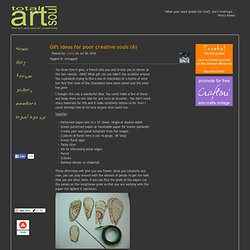 OMG! What gift can you take?! You scrabble around the cupboards trying to find a box of chocolates or a bottle of wine but find that most of the chocolates have been eaten and the wine has gone. I thought this was a wonderful idea.
---