Photography
Edmonton Photographer Jobs. Baby chameleons photo. Random photo Submit your photo Stumble Thru animal photography.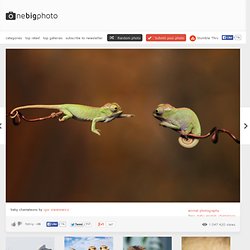 8slcqru2gqb14s6tzia8qjgbjf4yb51ohoh9rbsl.jpg (JPEG Image, 600x600 pixels) Love by Anze Malovrh. 9251675-md.jpg (JPEG Image, 680x525 pixels) 50 best photos from The Natural World. TYPOE_CONFETTI-DEATH_1_900px.jpg (JPEG Image, 900x603 pixels) Stock Photography, Royalty-Free Photos, Video Footage & Music | Getty Images Canada. 5215873104_1a714bda8b_z.jpg (JPEG Image, 640x427 pixels) Animals' Eyes Up Close. Husky Suren Manvelyan, is a bit of a jack of all trades.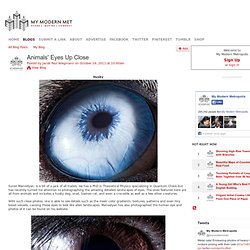 He has a PhD in Theoretical Physics specializing in Quantum Chaos but has recently turned his attention to photographing the amazing detailed landscapes of eyes. The ones featured here are all from animals and includes a husky dog, snail, Siames cat, and even a crocodile as well as a few other creatures. With such close photos, one is able to see details such as the irises' color gradients, textures, patterns and even tiny blood vessels, causing these eyes to look like alien landscapes. Manvelyan has also photographed the human eye and photos of it can be found on his website. Dear Photograph.
Dear "Dear Photograph", Thank you for your beautiful blog and for inspiring me to make my own 'Dear Photograph' book for my parents as a gift this Christmas.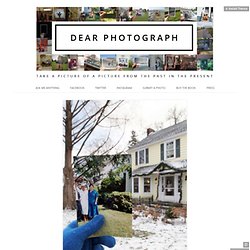 In the process of taking over 400 pictures in the style of your blog, I visited the battered post-Hurricane Sandy New Jersey shoreline where I grew up. I visited preschools,bridges, churches, and grammar schools. I visited the homes and backyards of aunts, uncles, and grandparents. The Photocabine.
---