Crafts
welcome connect design - !
If I want to decrease 14 stitches over 6 inches - how many rows should I work between decreases?My pattern needs me to increase 13 stitches evenly over a row - how often do I increase?I want to knit something 13 inches wide - how many stitches do I cast on?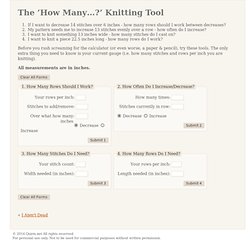 There's a great store on Etsy called Carolina Cottage that really showcases what is possible through Decoupage.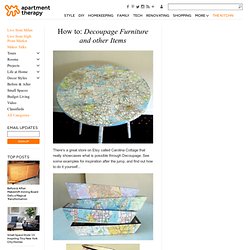 How to: Decoupage Furniture and other Items | Apartment Therapy Re-Nest