African Cuisine
Google invests in 96 megawatt solar project in South Africa. Google has been investing a lot in traditional wind and solar , along with more innovative renewable energy projects .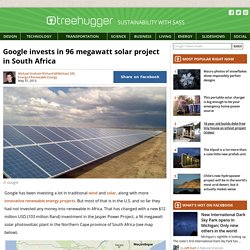 But most of that is in the U.S. and so far they had not invested any money into renewable in Africa. That has changed with a new $12 million USD (103 million Rand) investment in the Jasper Power Project, a 96 megawatt solar photovoltaic plant in the Northern Cape province of South Africa (see map below). © Google. Meat Pie (Ghanaian Pasty) Meat Pie: Ghana-style. Nigerian Recipes. In Ghana, this dish is also called Kontonmire, Kentumere, or Nkontommire, named for the leaf of the cocoyam (taro) plant which is used for the greens.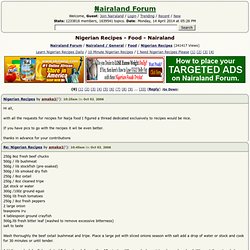 What you need. Tammy's Somali Home. BetumiBlog.
---