Advice
Edit Article Edited by Ann Wallace, Krystle, Tom Viren, Jack Herrick and 16 others Stenciling is a great way to customize curtains, table linens and even bedding as well as clothing and accessories.
How to Stencil Fabric: 10 steps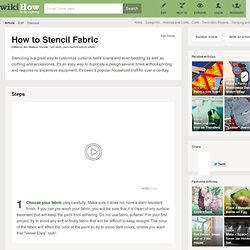 0963-Sewing_Basics_Resource_Guide.pdf (application/pdf Object)
Tutorial: Diaper Bag with Elastic Pocket - PURSES, BAGS, WALLETS
A few people asked for an elastic pocket tutorial when I posted my last diaper bag.
Tutorial: Zipper pocket (messenger bag & jordy bag) - PURSES, BAGS, WALLETS
First...a Jordy bag I made a while back: http://sewpixie.tinfoildreams.com/images/bag_1.jpg
A while back I promised my sister I would make her a weekend travel bag.
Modern Diaper Bag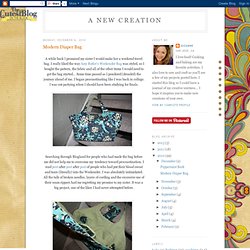 craft blog : Tutorial: Hand Sew Felt Using Blanket Stitch
Tutorial: Hand Sew Felt Using Blanket Stitch This post actually contains two tutorials involving the blankets stitch:How to sew two pieces of felt together using blanket stitchHow to sew an edging using blanket stitchThere are also some helpful extras, like:How to start if you aren't going all the way aroundHow to handle cornersHow to stitch around circlesWhat to do if you run out of floss in the middleIt's a lot to pack into one post, but they all involve the blanket stitch, so I thought they should all be together.