Anthropology & Sociology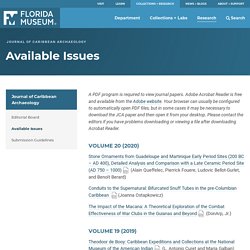 JCA--Available issues
Adobe Acrobat Reader (version 4.0 or later) is required to download and view journal papers. Acrobat Reader is freeware available from the Adobe website (www.adobe.com). Your browser can usually be configured to automatically open Acrobat files using Acrobat Reader, but in some cases it may be necessary to download the JCA paper and then open it from your desktop.
About Sociological Images
Sociological Images is designed to encourage all kinds of people to exercise and develop their sociological imagination by presenting brief sociological discussions of compelling and timely imagery that spans the breadth of sociological inquiry.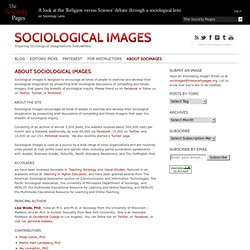 by Sherwood Ross America is "a nation that seeks war" and if it doesn't change it could end up destroying itself, a law school dean warns. Given all the wars the United States has waged, "It is preposterous but true that we do not see ourselves as a nation that seeks war," writes Lawrence Velvel, dean of the Massachusetts School of Law at Andover.
Why Is America In So Many Wars? | Atlantic Free Press - Hard Truths for Hard Times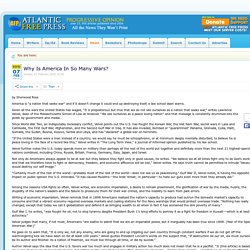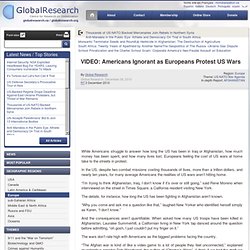 VIDEO: Americans Ignorant as Europeans Protest US Wars
While Americans struggle to answer how long the US has been in Iraq or Afghanistan, how much money has been spent, and how many lives lost, Europeans feeling the cost of US wars at home take to the streets in protest. In the US, despite two combat missions costing thousands of lives, more than a trillion dollars, and nearly ten years, for many average Americans the realities of US wars aren't hitting home. "I'm trying to think Afghanistan, Iraq, I don't know if it's over or still going," said Rene Moreno when interviewed on the street in Times Square, a California resident visiting New York. The details, for instance, how long the US has been fighting in Afghanistan aren't known.