Knitting
Episode 69: Honor Thy Artfibers
Stash and Burn: Episode 69: Honor Thy Artfibers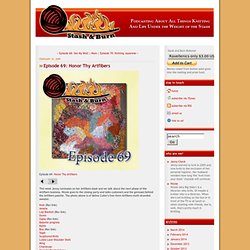 Fleegle's Blog
: : : o l g a j a z z y : : :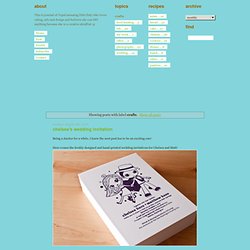 Being a slacker for a while, I knew the next post has to be an exciting one! Here comes the freshly designed and hand-printed wedding invitations for Chelsea and Matt! Chelsea came to me and asked if I would be interested in designing wedding invitation for her.
crafts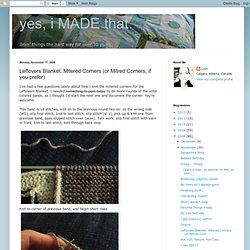 I've had a few questions lately about how I knit the mitered corners for the Leftovers Blanket.
Leftovers Blanket: Mitered Corners (or Mitred Corners, if you prefer)
Lena Corwin's new book, Made by Hand, is as brilliant as it is beautiful! Made By Hand includes an incredible collection of projects, ranging from printed and dyed textiles to knit toys; from fabric origami to soap making; from sewn garments to weaving, and much more. We are excited to have a handful of these projects on display at Purl Soho right now!
Knitting Crochet Sewing Crafts Patterns and Ideas!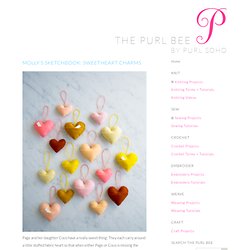 April 2006 Archives
Knees a-tremble?