Knitting
Episode 69: Honor Thy Artfibers
Stash and Burn: Episode 69: Honor Thy Artfibers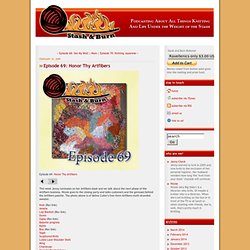 Fleegle's Blog
: : : o l g a j a z z y : : :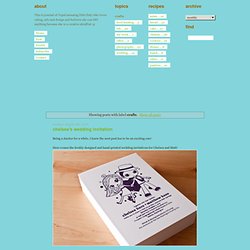 Being a slacker for a while, I knew the next post has to be an exciting one! Here comes the freshly designed and hand-printed wedding invitations for Chelsea and Matt! Chelsea came to me and asked if I would be interested in designing wedding invitation for her.
crafts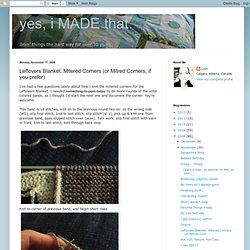 I've had a few questions lately about how I knit the mitered corners for the Leftovers Blanket.
Leftovers Blanket: Mitered Corners (or Mitred Corners, if you prefer)
Angora twin sets may have gone the way of beehive hairdos, but a touch of angora is still totally enchanting. Nowadays, we prescribe the fuzzy decadence of angora in small doses, because really, just a little tuft here and there is all you need to feel sweet! The thing I find so wonderful and amusing about angora is that it so closely resembles the animal from which it came.
Knitting Crochet Sewing Crafts Patterns and Ideas!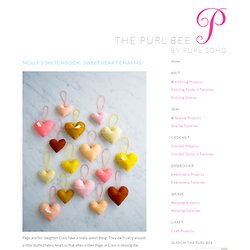 April 2006 Archives
Knees a-tremble?