Knitting
Episode 69: Honor Thy Artfibers This week Jenny ruminates on her Artfibers stash and we talk about the next phase of the Artifbers business. Nicole goes to the closing party and talks customers and the geniuses behind the Artfibers palette. The photo above is of Valina Cutler's free-form Artfibers multi-stranded sweater.
Stash and Burn: Episode 69: Honor Thy Artfibers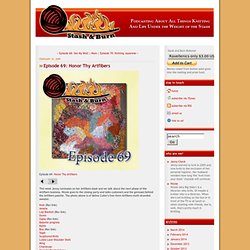 I know, the posts are few and far between. But, as I stated a long time ago, I only post when I have something to say that I think my readers would want to hear. Listens to the annoyed mumbles. Well it's true.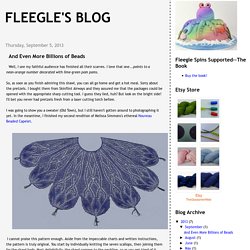 Fleegle's Blog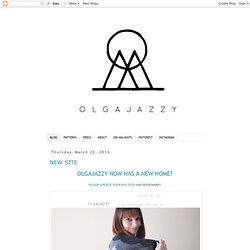 Or rather I have been back to teaching knitting since last November. And I meant to talk about it sooner, but just never got to it because of packing, moving and all the fuss. Last November I was introduced by Marianne Isager to textile artist and textiles designer Reiko Sudo. If you know something about Japanese textiles, you may know that Reiko Sudo and Jun-ichi Arai started NUNO back in early 80ies. Reiko now is the directior of NUNO and NUNO textiles are known all over the world on their novelty and mind-blowing texture. Meeting Reiko was an extremely humbling experience for me since I have been doing research on NUNO while writing Ori Ami Knits.
: : : o l g a j a z z y : : :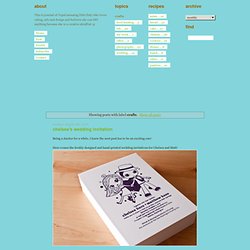 Being a slacker for a while, I knew the next post has to be an exciting one! Here comes the freshly designed and hand-printed wedding invitations for Chelsea and Matt! Chelsea came to me and asked if I would be interested in designing wedding invitation for her.
crafts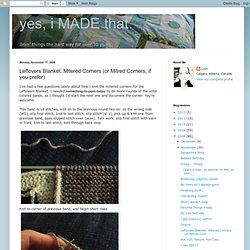 I've had a few questions lately about how I knit the mitered corners for the Leftovers Blanket. I needed something to post today to do more rounds of the solid colored bands, so I thought I'd start the next one and document the corner. You're welcome. This band is 18 stitches, knit on to the previous round like so: on the wrong side (WS), slip first stitch, knit to last stitch, slip stitch (sl 1), pick up & knit one from previous band, pass slipped stitch over (psso).
Leftovers Blanket: Mitered Corners (or Mitred Corners, if you prefer)
This Garter Ear Flap Hat was an engineering feat to get me back on my feet. You see, I didn't exactly have that quintessential fresh-start feeling that so often comes with the New Year. Instead, I spent January 1st in bed with the flu and its attendant fever, aches, chills, and delirium.
Knitting Crochet Sewing Crafts Patterns and Ideas!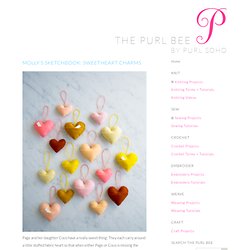 April 2006 Archives
Knees a-tremble? Check. Heart a-thumping? Check.