Inversion therapy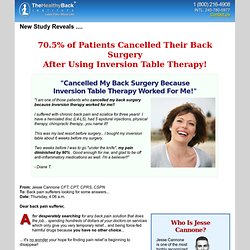 New Study Reveals .... "I am one of those patients who cancelled my back surgery because inversion therapy worked for me!!
Inversion Therapy Table
Inversion Therapy for Back Pain, Neck Pain and Sciatica | LoseTheBackPain.Com
Inversion Therapy - Back Pain Relief with Inversion Therapy
I have had back pain and I have had sciatica. So I know the feeling. I know how frustrating it can be, and I know how back pain can suck the joy right out of your life.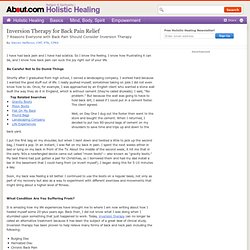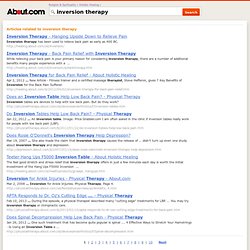 inversion therapy - About.com : Holistic Healing
Articles related to inversion therapy