Health
Health Benefits of Inversion Tables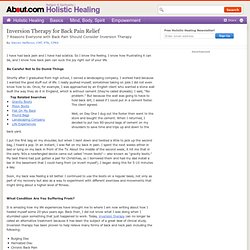 I have had back pain and I have had sciatica. So I know the feeling. I know how frustrating it can be, and I know how back pain can suck the joy right out of your life.
Inversion Therapy - Back Pain Relief with Inversion Therapy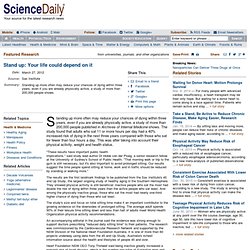 Stand up: Your life could depend on it
Mar. 27, 2012 — Standing up more often may reduce your chances of dying within three years, even if you are already physically active, a study of more than 200,000 people published in Archives of Internal Medicine shows.
Weighthacker
Lower Back Pain - Causes, Treatment, Prevention, Relief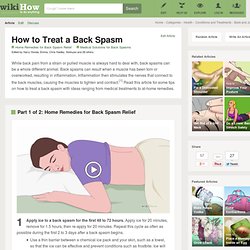 Edit Article
How to Treat a Back Spasm: 9 steps
Muscle Spasms Causes, Symptoms, Diagnosis and Treatment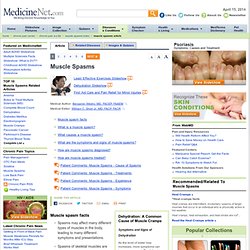 Dehydration: A Common Cause of Muscle Cramps
Muscle Spasm of the Back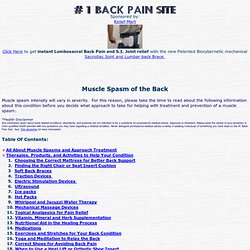 Muscle Spasm of the Back Muscle spasm intensity will vary in severity. For this reason, please take the time to read about the following information about this condition before you decide what approach to take for helping with treatment and prevention of a muscle spasm: