Veille
Intégration de services d'apprentissage enrichi. Transmission des connaissances. Intégration / Normes / Interopérabilité. Stratégie Médias numériques. Analyse de données. Apprentissage. Outils/Sources générales. Trends. MindShift | How we will learn. How Educators Can Protect Students' Data from Security Breaches Every day, teachers are responsible for maintaining numerous logins, passwords, data, and other private information about their students.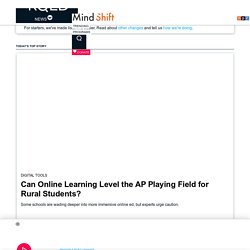 With so many tools, security and privacy are often an afterthought despite the increasing number of websites that fall victim to data breaches and security vulnerabilities each day. In the wake of the Heartbleed data security flaw discovered last week, here are measures teachers can take to secure school data. Continue Reading. Metanoia. Learning 1Lasting learning is about true engagement.
When we focus on experiences that transform the moment, that evokes imagination and creation, we begin to see learning at its core: a bias towards action. Leading 2When we honor joy, happiness, and love over policies, procedures, and standardization, we begin truly leading.
Innovation. Business model. Technologie. Nouveaux métiers.
---