Business model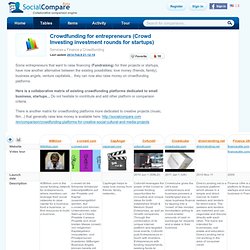 Some entrepreneurs that want to raise financing ( Fundraising ) for their projects or startups, have now another alternative between the existing possibilities: love money (friends, family), business angels, venture capitalists... they can now also raise money on crowdfunding platforms. Here is a collaborative matrix of existing crowdfunding platforms dedicated to small business, startups...
Crowdfunding for entrepreneurs (Crowd Investing investment rounds for startups) | SocialCompare - Comparisons community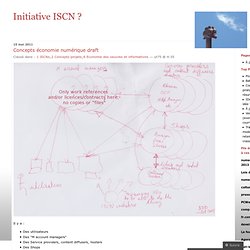 Concepts économie numérique draft
Concepts économie numérique draft « Initiative ISCN
Home » Mobile
» Mary Meeker: More Data, More Mobile (and SoLoMo)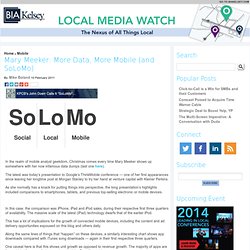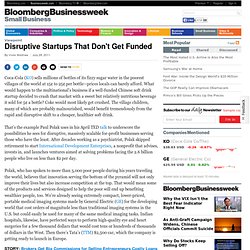 Disruptive Startups That Don't Get Funded
Coca-Cola ( KO ) sells millions of bottles of its fizzy sugar water in the poorest villages of the world at 15¢ to 25¢ per bottle—prices locals can barely afford.
development goals implementation
Indicateur clé de performance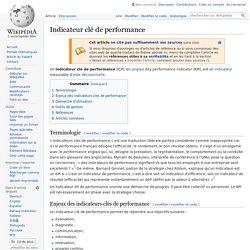 Un article de Wikipédia, l'encyclopédie libre.