Health
Welcome to The Complete Guide to the Alexander Technique - the most comprehensive source for information about the Alexander Technique worldwide. The Alexander Technique is a way to feel better, and move in a more relaxed and comfortable way... the way nature intended. An Alexander Technique teacher helps you to identify and lose the harmful habits you have built up over a lifetime of stress and learn to move more freely. The Alexander Technique is for you if you are ready to feel more comfortable in your own body. The Alexander Technique can also help you if:
The Complete Guide to the Alexander Technique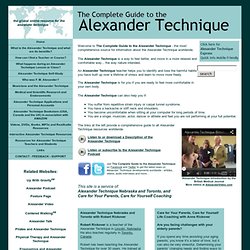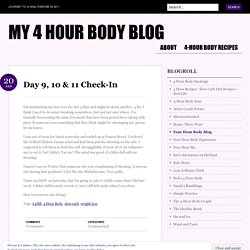 My 4 Hour Body Blog
Day 9, 10 & 11 Check-In 20 Jan I'm maintaining my loss over the last 3 days and might be down another .4 lbs. I think I need to do some tweaking somewhere, but just not sure where.
In early 2012 I started following a strict bodybuilding diet, which involves eating seven times a day, and obsessively measuring out every meal to meet a predetermined ratio of fat, protein, and carbohydrates. To commit to this food plan, I usually have to pack my meals in tupperware and bring them with me to parties and other social outings. This means I'm often caught scarfing chicken between conversations, and pulling out my food scale at awkward places. Although I try to be discreet, I usually end up having to explain my obsessive behavior to those around me. The question I get asked most often is "Why are you doing this?".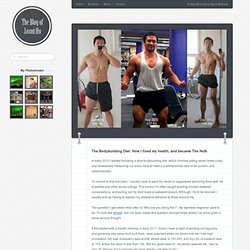 The Bodybuilding Diet: How I lowered my Cholesterol by 60 points. | The Blog of Jason Ho