Strange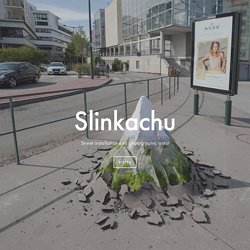 Brooklyn Bridge Park, New York, USA I am currently ramping up for my new show, Global Model Village, which will feature the image above which was taken in New York last year. The show opens September 27th at Andipa Gallery in London and features a mix of installations placed in different cities around the world over the past couple of years. The show coincides with the launch of my new book - incidentally also called Global Model Village (can you see a pattern here?)
Danae Stratou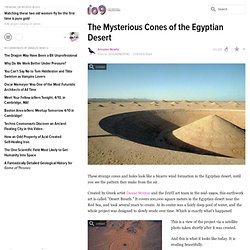 We come from the future.
SExpand These strange cones and holes look like a bizarre wind formation in the Egyptian desert, until you see the pattern they make from the air. Created by Greek artist Danae Stratou and the DAST art team in the mid-1990s, this earthwork art is called "Desert Breath." It covers 100,000 square meters in the Egyptian desert near the Red Sea, and took several years to create. At its center was a fairly deep pool of water, and the whole project was designed to slowly erode over time.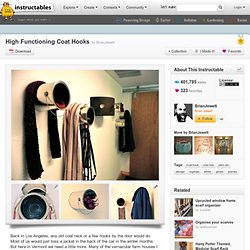 Back in Los Angeles, any old coat rack or a few hooks by the door would do. Most of us would just toss a jacket in the back of the car in the winter months. But here in Vermont we need a little more. Many of the vernacular farm houses I visit have at least a half dozen hooks per person lined up in their mud rooms.