Art
IMDb Charts As voted by regular IMDb users The formula for calculating the Top Rated 250 Titles gives a true Bayesian estimate: weighted rating (WR) = (v ÷ (v+m)) × R + (m ÷ (v+m)) × C Where: R = average for the movie (mean) = (Rating) v = number of votes for the movie = (votes) m = minimum votes required to be listed in the Top 250 (currently 25000) C = the mean vote across the whole report (currently 7.0)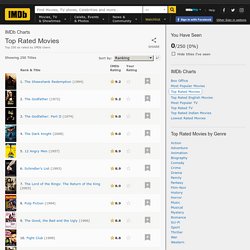 CGTalk
(click images for detail) For the better part of three decades multidisciplinary artist Guy Laramee has worked as a stage writer, director, composer, a fabricator of musical instruments, a singer, sculptor, painter and writer. Among his sculptural works are two incredible series of carved book landscapes and structures entitled Biblios and The Great Wall, where the dense pages of old books are excavated to reveal serene mountains, plateaus, and ancient structures. Of these works he says: So I carve landscapes out of books and I paint Romantic landscapes. Mountains of disused knowledge return to what they really are: mountains.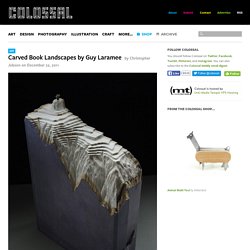 MWM Graphics | Matt W. Moore
Matt W. Moore works to the credo of 'range is conducive to growth.' Like many artists of his generation, Matt's background was in action board sports and the action art of graffiti, each with their core value of speed, do-it-yourself ethic, enthusiasm for new terrain, and sheer fun of collaboration. Over the past decade, he's applied those principles to his bold, graphic aesthetic in media both analog and digital, for projects both personal and commercial. As founder of MWM Graphics, Matt dubbed his digital abstract style 'Vectorfunk' early on in his career, and has since employed it to cover surfaces ranging from Ray-Ban Wayfarers to Almond Surfboards; an Apple Desktop, Coca-Cola's London Olympics Campaign, and an entire issue of Wired Magazine.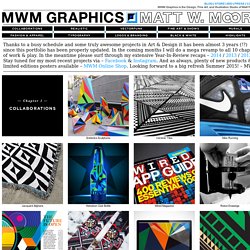 Inspiration June 21, 2011 When applying for a job, you have no choice but to do your best to outshine competition. Even before winning an interview, your qualifications (or in some instance, your character) are already judged by the resume you've submitted.