Zeitgeist
The Zeitgeist Movement
The Zeitgeist Movement describes itself as a grassroots, sustainability advocacy organization.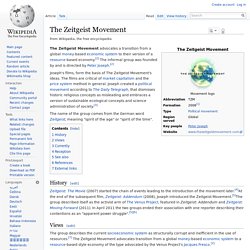 The Zeitgeist (spirit of the age or spirit of the time) is the intellectual fashion or dominant school of thought that typifies and influences the culture of a particular period in time. For example, the Zeitgeist of modernism typified and influenced architecture, art, and fashion during much of the 20th century.[1]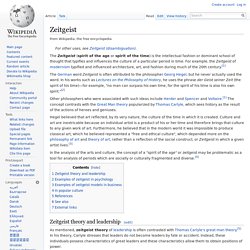 Zeitgeist
The Zeitgeist Movement: Orientation Presentation
The Venus Project
The Venus Project Music Video
the venus project - Google Search
The Venus Project | Beyond Politics, Poverty & War
Peter Joseph | Internet Radio
Peter Joseph
Russia Today: Zeitgeist: Moving Beyond Money [Peter Joseph / Zeitgeist Movement ]
The Zeitgeist Movement
ZeitNews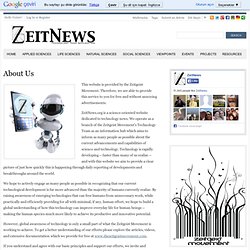 This website is provided by the Zeitgeist Movement.
ZeitNews - About
ZeitNews - Selected Content
TZM Global Radio Online
Sigalon's Zeitgeist Soup