Prompts to Help
Online Rhyming Dictionary for Poetry and Songwriting. Wonk Tools. 80 Journal Writing Prompts | TomSlatin.com. The Thirty-Six Dramatic Situations. The Thirty-Six Dramatic Situations is a descriptive list which was created by Georges Polti to categorize every dramatic situation that might occur in a story or performance.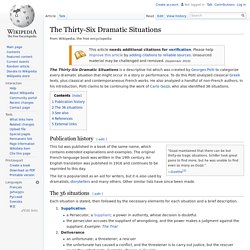 To do this Polti analyzed classical Greek texts, plus classical and contemporaneous French works. He also analyzed a handful of non-French authors. In his introduction, Polti claims to be continuing the work of Carlo Gozzi, who also identified 36 situations. » 9 Ways to Find the Time to Write. MILLLICENT G.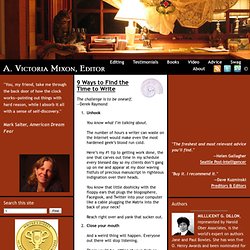 DILLON, represented by Harold Ober Associates, is the world's expert on authors Jane and Paul Bowles. She has won five O. Henry Awards and been nominated for the PEN/Faulkner. I worked with Dillon on her memoir, The Absolute Elsewhere, in which she describes in luminous prose her private meeting with Albert Einstein to discuss the ethics of the atomic bomb. Phrase Thesaurus - ideas generator for writers | online thesaurus.
---