WRITING
Dali le grand parano aque. The Public Domain Review | Online journal dedicated to showcasing the most interesting and unusual out-of-copyright works available on the web. PowerPoint Templates | Power Point Templates | PowerPoint Themes. We are happy to present our collection of PowerPoint Templates - a design product that is absolutely essential for making your presentation look really professional and complete.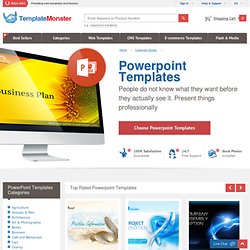 All of the Power Point Templates were designed by professional designers which leaves no doubt about how impressive they are. Besides that, they were all designed with certain business goal in mind. 3 HOURS The Best Relaxing Music Ever | Ocean | Flute | Piano | - Background Healing Music.
Bodycard 0067
Brainstorming. Tools for writing. Apps for Creative Writing. Writing Quality. Online Mind Mapping and Brainstorming app - SpiderScribe. Writing Helps. Writing sites. To'. Writer Freelance Work. LitReactor. Bioluminescence.
Editing
Storytelling. Writer's Block. Writing Tools/Software. Fundamentals of Language. Types of Writing. Writing Tips/Exercises. Publishing. Blogs. Writing Pearlers. Writing.
---
drmsbsr May 15 2013

Will try to make that change. thanks

conigma May 14 2013

Thanks for adding me to the team and picking my root tree. You may want to change it to just the Writing branch though as there's a lot of other stuff on there too.

reel Mar 20 2013

Thanks for answer.
Sorry, my english is disastrous... :-)
No, I dont ask for sounds/music for images.
I am looking for articles, documentation about to write =with= images, with painting, with sounds.
Have a look into the pearl =copy write ideas (cwi)=.
> The interest is in to write something with other things then words. I will try to find examples... :-)
> It is no new question (Cf. mute film, cartoons, chinese writing...), but it is posible to innovate in this fields ?

marshaanderson Mar 20 2013

I wish I could help however, I only speak and weite in English. Are you asking for background sounds/music for your images?

reel Mar 20 2013

> @team
J'ai ouvert à titre d'essai la pearl =copy write ideas (cwi)=
pour explorer librement le rapport de l'écriture et les arts et essayer de rassembler quelques documents.
L'orientation, non exclusive est :
- l'écriture par les images
- l'écriture par la peinture
- l'écriture par la musique, plus généralement l'écriture par les sons
et si possible l'écriture par la sculpture =pas seulement Calder... :-)
Si vous avez quelques pistes et si vous êtes intéressés par un contact pour une réflexion en commun...

ES = estoy investigando los lazos entre la escritura y el arte.
En particular, pero no exclusivamente :
- la escritura via las imagenes
- la escritura via la pintura
- la escritura via la musica, y màs bien los sonidos
Si es posible, la escritura via la esculptura
Si alguien en este équipo tiene buenas pistas o si es interasado por el tema...
He abierto, para ensayar, la pearl = copy write ideas (cwi)=
Quisiera algunos contactos para intercambiar ideas...

reel Mar 19 2013

I am loocking for writing by pictures, painting and sounds.
If you have right tracks... :-)
More difficult : writing by sculpures... :-))
Just I am starting in this way and I dont know very well where I am going. :-£
I opened a new pearl about that, just for try. If you are interested, feel free for interaction...

dennistra Mar 10 2013

I agree that we are all learning from each other no matter what our skill level may be,

hyperscope Mar 10 2013

I think we should remember that writing covers experienced authors, budding authors and people who are teaching people to write maybe even at a foreign language level. I would appreciate it personally if this was born in mind before pearls are removed. Thanks.

ianrawlings Mar 6 2013

Well I wish you all the best for your writing, and if I can ever help you feel lree to ask

tor.nelson Mar 5 2013

No worries, Ian. There is still some weeding and pruning to be done, to highlight the most useful bits. I've gone through most all of the pearls. It would help if people commented on items that they found to be particularly useful. I don't have a pet writing project. However, my writing has amphitheater like room for improvement according to the Writer's Diet test pearled under Writing Tools. Fortunately, there are lots of other pearls to help me do something about that! :)

There are links to active online writing communities in here, and the free cloud based writing software Celtx may also help people to connect with collaborators.
---