Extinction and Animal Deaths
Photo credit: Erlon Jequié. Yahoo News, Don Melvin BRUSSELS – The Iberian lynx that prowls the grasslands of southern Spain. The Mediterranean monk seal swimming waters off Greece and Turkey. The Bavarian pine vole that forages in the high meadows of the Alps. These are among hundreds of European animal species — up to a quarter of the total native to the continent — that are threatened with extinction according to a warning issued this month by the European Union.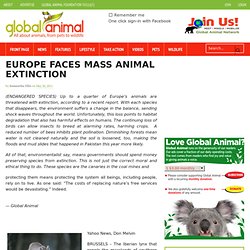 Europe May Face Extinction Of Hundreds Of Animals, Species
Illinois illegally seizes bees resistant to Roundup; kills remaining queens | Brian Brown's Official Website
Enviro Activist NonSense — BEE DEATH — Clothianidin — Secret EPA Document — Neonicotinoid « Pesticide Truths
Another Alarmist Tactic from the Environmental Groups. They found the proof they needed to support their cause. NEWS: Article EPA Doc: .pdf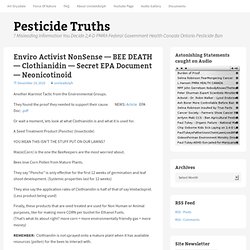 Wildlife and Habitat Conservation News: Italy Bans Pesticides Linked to Bee Devastation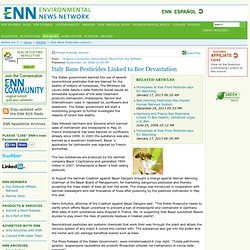 The Italian government banned the use of several neonicotinoid pesticides that are blamed for the deaths of millions of honeybees. The Ministero del Lavoro della Salute e delle Politiche Sociali issued an immediate suspension of the seed treatment products clothianidin, imidacloprid, fipronil and thiamethoxam used in rapeseed oil, sunflowers and sweetcorn. The Italian government will start a monitoring program to further investigate the reasons of recent bee deaths. Italy followed Germany and Slovenia which banned sales of clothianidin and imidacloprid in May. In France imidacloprid has been banned on sunflowers already since 1999. In 2003 the substance was also banned as a sweetcorn treatment.