DIY
Happy Thanksgiving — a digitally fabricated feast. 3D printed turkey and more!
Since we eat the same meal every Thanksgiving, I figured why not post the same Thanksgiving story from last year. Enjoy your 3D printed turkey and lasercut Apple apple pie! Digital Manufacturing Report: 3D Printing and RepRap On the March. 3D Printing Startup Shapeways Raises $5.1 Million, Plans NYC Production Facility. Of all the cool things going on in technology, one of my favorites is 3D printing.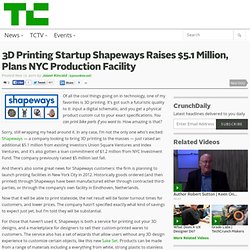 It's got such a futuristic quality to it: input a digital schematic, and you get a physical product custom cut to your exact specifications. You can print bike parts if you want to. How amazing is that? Kinect Project Merges Real and Virtual Worlds. Microsoft's Kinect Xbox controller, which lets gamers control on-screen action with their body movements, has been adapted in hundreds of interesting, useful, and occasionally bizarre ways since its release in November 2010.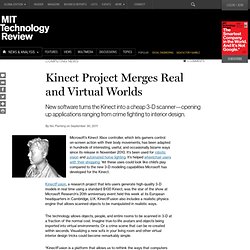 It's been used for robotic vision and automated home lighting. It's helped wheelchair users with their shopping.
---