Words
I asked God for a bike, but I know God doesn't work that way. So I stole a bike and asked for forgiveness. You do not need a parachute to skydive. You only need a parachute to skydive twice.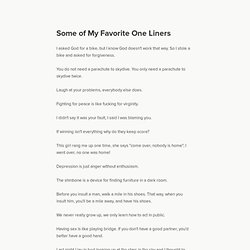 Below are 101 types of conversation starters to use on your first date, at a party, in business, with guys or girls, or on family and friends. The 101 great conversation openers are simple and effective. Do not be fooled. The most important point to remember when using any conversation starter is they aim to start the conversation. "Ice-breakers" break the ice; they don't heat up the planet and make mother nature flourish.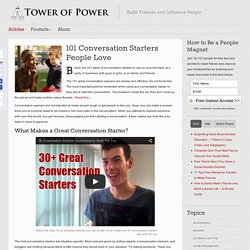 post written by: Marc Chernoff Email Far more often than any of us like to admit, our actions are driven by an inner desire to impress other people.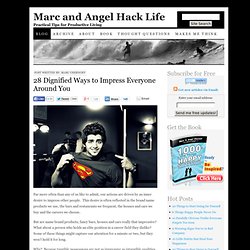 Distancing language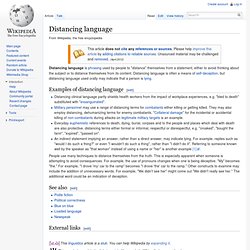 Distancing language is phrasing used by people to "distance" themselves from a statement, either to avoid thinking about the subject or to distance themselves from its content. Distancing language is often a means of self-deception, but distancing language used orally may indicate that a person is lying. Examples of distancing language[edit]