Thèmes
Raphael.js. Thème Wordpress : 5 Templates de qualité pour Décembre 2011 - theme-wordpress. Retrouvez une sélection de templates Wordpress à l'utilisation diverses (portfolio ou blog magazine) mais toujours de qualité pour cette fin d'année 2011.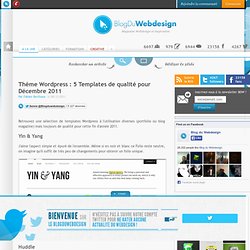 Yin & Yang J'aime l'aspect simple et épuré de l'ensemble. Même si en noir et blanc ce Folio reste neutre, on imagine qu'il suffit de très peu de changements pour obtenir un folio unique. Huddle. Free & Premium Wordpress Ecommerce Themes. WordPress now, is not only a blog platform, but also a CMS today and this is the main reason it is gaining popularity among e-commerce space.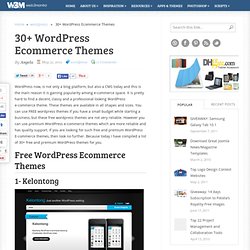 It is pretty hard to find a decent, classy and a professional looking WordPress e-commerce theme. These themes are available in all shapes and sizes. You can use FREE wordpress themes if you have a small budget while starting a business, but these free wordpress themes are not very reliable. 10 sites générateurs de couleurs pour les Web Designers. | Design. ThemeForest. WP | Themes.
---