Plug-Ins
Due to the new terms and conditions governing WordPress plugins, ACF has been relocated to github.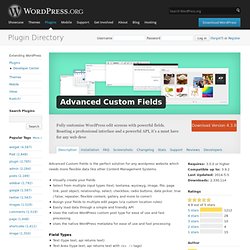 WordPress Wufoo Integration
WordPress Petition Plugin | FreeCharity.org.uk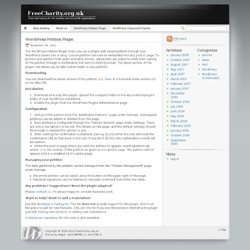 The WordPress Petition Plugin helps you run a simple web based petition through your WordPress based site or blog. Custom petition text can be embedded into any post or page.