Wordpress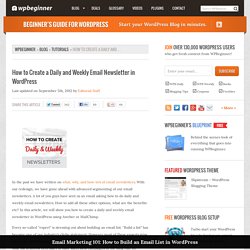 How to Create a Daily and Weekly Email Newsletter in WordPress
In the past we have written on what, why, and how-to's of email newsletters . With our redesign, we have gone ahead with advanced segmenting of our email newsletters. A lot of you guys have sent us an email asking how to do daily and weekly email newsletters.
Instalation & mise en ligne
WP Remote | Just another WordPress webapp
Si vous êtes comme moi, et que vous mettez en place de nombreuses installations WordPress pour vos différents clients, vous savez à quel point la maintenance de tous ces sites peut être longue et fastidieuse dès que les mises à jour se multiplient (core de WP, extensions et thèmes).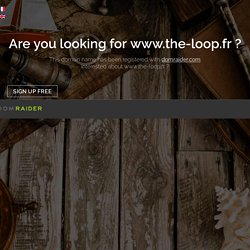 WP Remote : gestion facile de vos installations WordPress