WordPress
Masquer les menus d'administration dans le back office de WordPress
Certains menus du tableau d'administration de WordPress ne présentent aucune utilité pour votre projet et / ou votre client ?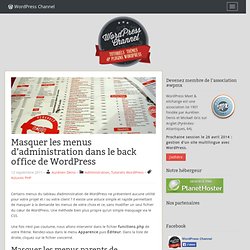 Créer le panneau d'administration d'un plugin wordpress » Wordpress » Publications » Ligams - Agence Web Montpellier
Tous les plugins devraient idéalement posséder un panneau d'administration.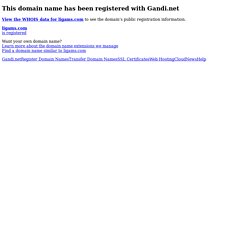 Wordpress
Comment permettre à mes partenaires, clients ou autres membres privilégiés, d'accéder à du contenu qui leur est spécifiquement dédié ? La réponse consiste à créer un espace membre fonctionnant sur la base des utilisateurs enregistrés tout en maîtrisant de A à Z votre image de marque. Pré-requis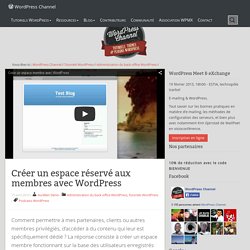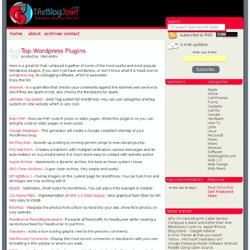 Here is a great list that I whipped together of some of the most useful and most popular Wordpress plugins, if you don't yet have wordpress, or don't know what it is head over to wordpress.org , its a blogging software, which is awesome! Enjoy the list. Akismet - Is a spam filter that checks your comments against the Akismet web service to see if they are spam or not, also checks the trackbacks for spam.
J'écris cet article à la table d'un café, à Bangkok (Thaïlande). Voici une liste de plugins WordPress que j'utilise.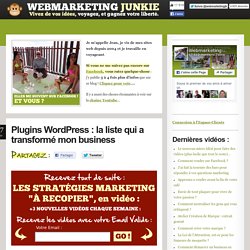 Plugins Wordpress : la liste qui a transformé mon business