Woodworking
Hi, I'm Steve Maskery and welcome to my workshop If you are looking for woodworking DVDs and jigs then you've come to the right place. Jigs help me to do tasks more accurately, more quickly, more safely or just more consistently than I can do by hand, enabling me to produce professional results in my home workshop. Jigs remove the guesswork.
Great Woodworking DVDs for woodworkers by woodworkers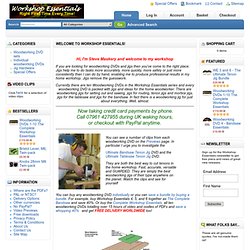 I've cut gable-end siding every way imaginable. When I first started working as a carpenter, I cut each piece one at a time, measuring the angles with a bevel square. Geeez was that slow!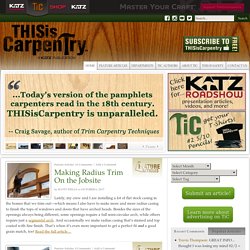 THISisCarpentry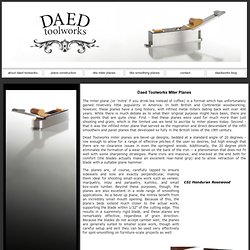 Daed Toolworks miter planes
Daed Toolworks Miter Planes The miter plane (or 'mitre' if you drink tea instead of coffee) is a format which has unfortunately gained relatively little popularity in America. In both British and Continental woodworking, however, these planes have a long history, with infilled metal miters dating back well over 400 years. While there is much debate as to what their original purpose might have been, there are two points that are quite clear. First - that these planes were used for much more than just shooting end grain, which is the limited use we tend to ascribe to miter planes today.
Wood carving is both a relaxing and a fun past time, the results of your creations can be imaginative and unique. For centuries, people have been using wood carving tools to make inlays in doors, carve animal figurines and to make wooden toys. Wood carving can be both an artistic and a practical pursuit, and it is easy to find pleasure in manufacturing your own designs. Wood carving is a fun and relaxing hobby that can suit people of all ages.
Wood Carving Workshops | Learn How To Carve Wood, Wooden Figures, Statues, Anything!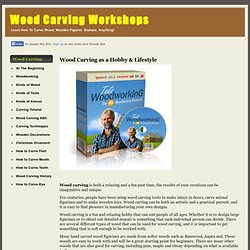 Over the past few years I have purchased several bottles of liquid hide glue. There are so many situations in woodworking that benefit, or even require, the reversibility afforded by hide glue. Plus, the long open time of liquid hide glue - almost 30 minutes in some scenarios - is a huge advantage. Plus, as I just mentioned, if something terrible goes wrong and things don't come together in time, the glue is reversible. I have stuck with Patrick Edwards' Old Brown Glue over the years since that was the first liquid hide glue I tried and it has always worked well. My only complaint with it is the shelf life.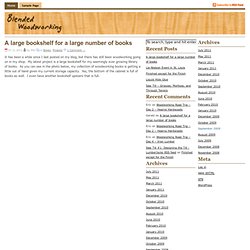 Blended Woodworking | Combining The Best Aspects Of Hand And Power Tools
Hearne Hardwoods Internet Store!
HOCK TOOLS -- Blades and Such for Planes and More
Kitchen Knife Kits! The top quality, high carbon tool steel in these blades makes a superior cutting tool in the kitchen. While stainless cutlery can be handy nothing cuts better in the kitchen than high-carbon tool steel. This is O1 tool steel, the same steel we've been using in our plane blades (and the knives in our kitchen) for decades. Yes, these knife blades are made from the same steel at the same hardness that you've come to value and rely on in Hock Tools' woodworking blades.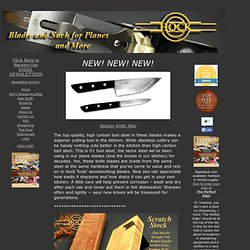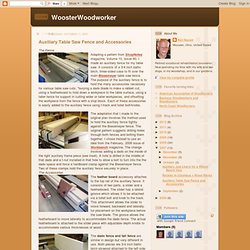 Auxiliary Table Saw Fence and Accessories
The Fence Adapting a pattern from ShopNotes magazine, Volume 10, Issue 60, I made an auxiliary fence for my table saw. It consists of a 3/4 inch baltic birch, three-sided case to fit over the main Biesemeyer table saw fence.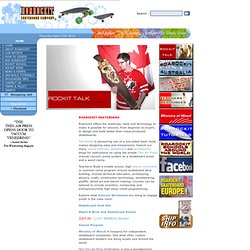 Roarockit offers the materials, tools and technology to make it possible for anyone, from beginner to expert, to design and build better-than-mass-produced skateboards. Ted Hunter's pioneering use of a one-sided foam mold makes designing easy and inexpensive. Search our many online tutorials, skateboard and woodworker blogs for instructions on using the simple Thin Air Press manual vacuum pump system as a skateboard press and a wood clamp. Teachers! Build a middle school, high school curriculum or summer camp program around skateboard deck building. Include technical education, prototyping, physics, math, construction technology, woodworking, graffiti, street art and stencil making.
Roarockit | How to build custom skateboard decks, with Canadian Maple Veneer and Thin Air Press Vacuum technology
Encyclopedia of furniture making by Ernest Joyce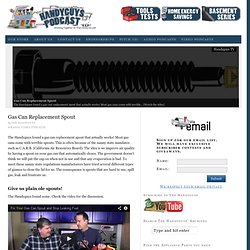 DIY Home Improvement audio and video podcasts by The Handyguys
The Handyguys found a gas can replacement spout that actually works! Most gas cans come with terrible spouts. This is often because of the nanny state mandates such as C.A.R.B. (California Air Resources Board). The idea is we improve air quality by having a spout on your gas can that automatically closes. The government doesn't think we will put the cap on when not in use and that any evaporation is bad.
Located in Northern Michigan, we are in the center of Birdseye Maple Country. Each week local loggers harvest Birdseye Maple and Curly Maple (Tiger Maple) trees and bring them to area log bids. We regularly visit these bids to choose the best logs available. Once the auction has finished, the logs are delivered to our sawmill located one-half mile from our warehouse. We mill up the Birdseye Maple and Curly Maple (Tiger Maple) into lumber and then stack it into one of our dehumidification kilns, where is stays for about one-month, until dry. Birdseye MapleCurly Maple (Tiger Maple)
Exotic Wood, Birdseye Maple, Curly Maple & Tiger Maple | Bell Forest Products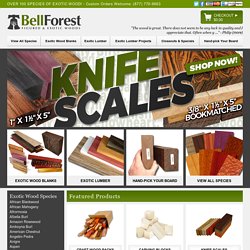 Woodworking Talk - Woodworkers Forum
Gallery | Women In Woodworking
Myriam Sosa is an artisan, journalist and teacher in Caracas, Venezuela. Her artistic development began with the formal study of graphic design at the Institute of Design Perera and visual arts at the School Cristobal Rojas. She is dedicated to the craft of the wooden toy and consolidated Cositas Wood Workshop, where handmade wooden toys of original designs are made with great care and quality and sold directly to customers.
The Forest Service, United States Department of Agriculture, has developed this information for the guidance of its employees, its contractors, and its cooperating Federal and State agencies, and is not responsible for the interpretation or use of this information by anyone except its own employees. The use of trade, firm, or corporation names in this publication is for the information and convenience of the reader, and does not constitute an endorsement by the Department of any product or service to the exclusion of others that may be suitable. The United States Department of Agriculture (USDA), prohibits discrimination in all its programs and activities on the basis of race, color, national origin, gender, religion, age, disability, political beliefs, sexual orientation, and marital or family status. (Not all prohibited bases apply to all programs.)
An Ax to Grind: A Practical Ax Manual, 9923-2823-MTDC, Index
Woodworkers Guild of America : Videos, Articles, Forum, and Woodworking Resources
Woodworking Videos and Video Blog (WoodTreks™) — Online Videos for Woodworkers, Techniques, People, How To Ideas and Projects
(Treks = Journeys) — "Woodtreks" are video journeys for woodworkers, wood artists, and collectors of fine wood crafts, art, and furniture. Join me. Be inspired, learn how-to, and discover master artisans & their work. Click to read more about this site or find out what viewers are saying. In this video, get an inside look at how this master furniture maker collaborates with fine-hardwood dealers, Rick and Brian Hearne, to search from among Hearne Hardwood's 1,000,000 board feet of top-grade hardwoods. The goal for Mr.
Tom Fidgen is an author, musician, designer/maker living in Toronto, Ontario. Tom has written for Fine Woodworking Magazine, Popular Woodworking Magazine, Canadian Woodworking Magazine, British Woodworking Magazine as well as the Lee Valley Tools Newsletter. His first book, Made by Hand – Furniture Projects from the Unplugged Woodshop (2009-F&W Media) was the top selling wood working book of 2010 and is regarded as; "The definitive book of how to build woodworking projects using hand tools" His much anticipated follow-up, The Unplugged Woodshop – Hand Crafted Projects for the Home and Workshop, was released with The Taunton Press in September 2013, and has been receiving critical acclaim and promises to be as successful as his first. Tom teaches woodworking with hand tools in his home workshop in Toronto as well as Internationally.
About – The Unplugged Woodshop
Matt's Basement Workshop Podcast
Barnard Woodworking School
Michael Hosaluk - WOOD