"Wisdom"
'Smile, breathe and go slowly.'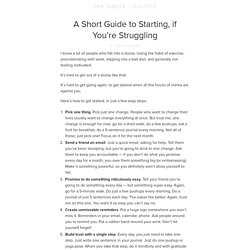 Transcription of the 2005 Kenyon Commencement Address - May 21, 2005 (If anybody feels like perspiring [cough], I'd advise you to go ahead, because I'm sure going to. In fact I'm gonna [mumbles while pulling up his gown and taking out a handkerchief from his pocket].)
David Foster Wallace - Commencement Speech at Kenyon University
Add These Five Commands to the Top of Your To-Do List, Avoid the Most Common Deathbed Regrets
Palliative care nurse Bronnie Ware published a list of the five most common regrets of dying patients in her care. Blogger, developer, and entrepreneur Paul Graham took the list to heart, adding the following five commands to the top of his to-do list:
"How strange is the lot of us mortals!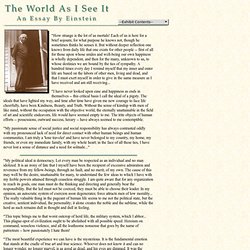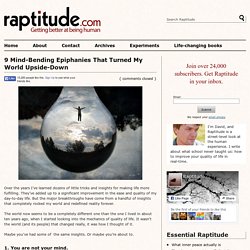 Over the years I've learned dozens of little tricks and insights for making life more fulfilling.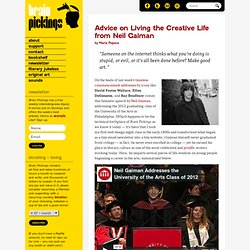 by Maria Popova
by Kirstin Butler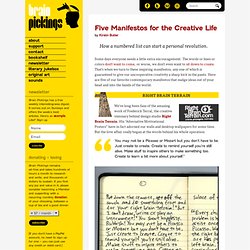 Manuel Lima on the power of knowledge networks,
I always want to know more. I want to learn more. I want to do better.