Windows Phone 7
LIVE on Windows Phone. REAL PLAYERS, REAL TEAMS, REAL LEAGUES.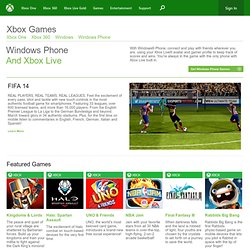 Feel the excitement of every pass, shot and tackle with new touch controls in the most authentic football game for smartphones. Featuring 33 leagues, over 600 licensed teams, and more than 16,000 players. From the English Premier League to La Liga to the German Bundesliga and beyond. WP7applist. Windows Phone 7 Live Tile Apps. Discover Windows Phone 7. Only Windows Phone has Live Apps that put the information you want right on your Start screen.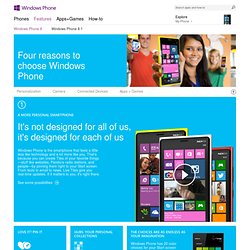 Updating in real time, the Live Tiles for these apps show you the latest tweets, news headlines, weather, and more, so you stay in touch with your constantly changing, updating world. On Windows Phone, apps like The New York Times, eBay, and ESPN ScoreCenter come alive with current news, up-to-the-minute deals, and the latest scores. EverythingWM. WPcentral. WMPoweruser.com.
---