Other Wikileaks Pearltrees and Posts
Wikileaks Other Pearltrees
What: David Coombs to give statement and take questionsWhen: 3 hours after court closes following sentencing tomorrow, approximately 1:30 PMWhere: The Hotel at Arundel Preserve, 7795 Arundel Mills Blvd, Hanover, MD 21076Notes: Free parking in the hotel's parking structure, 2nd Floor Conference Room David Coombs, lead attorney for WikiLeaks whistleblower Pfc. Bradley Manning, will give a statement and answer questions from the press, three hours after military judge Colonel Denise Lind delivers Manning's sentence.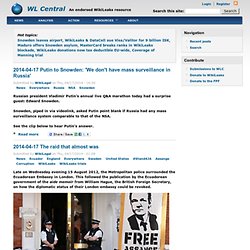 Greed, Secrecy, Deception & Genocide
Wikileaks Other Pearltrees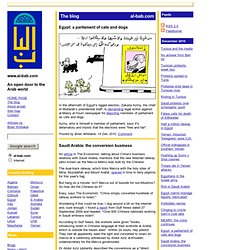 Egypt: a parliament of cats and dogs In the aftermath of Egypt's rigged election, Zakaria Azmy, the chief of Mubarak's presidential staff, is demanding legal action against al-Masry al-Youm newspaper for depicting members of parliament as cats and dogs. Azmy, who is himself a member of parliament, says it's defamatory and insists that the elections were "free and fair".
December 2010
WikiLeaks' War on Secrecy: Truth's Consequences
Wikileaks on ReadWriteWeb
Monday, Nov. 29, 2010 - Quotes of the Day - TIME.com