Wikileaks
Get flash to fully experience Pearltrees
(on 2011-08-24) Further proof has emerged of the United States secret Grand Jury investigation into Julian Assange and WikiLeaks.
Your request is loading... Developed by June Soft, Blank – Journal, Note is an app which helps people to constantly keep tabs on what they are thinking (Like we don't have many of that already in the market). If Evernote is not exactly your cup of coffee and if you aren't expecting anything exquisite, then Blank – Journal, Note might be a really good option.
Bradley Manning: one of the signatories of the open letter protesting Manning's mistreatment in the naval brig in Quantico is Professor Laurence Tribe, who taught constitutional law to President Barack Obama.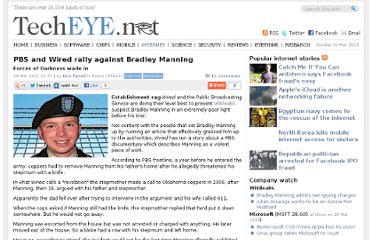 Establishment rag Wired and the Public Broadcasting Service are doing their level best to present Wikileaks suspect Bradley Manning in an extremely poor light before his trial.