[2010] Changement de stratégie avec Bradley Manning
WikiLeaks, de la grosse Bertha à la grande vertu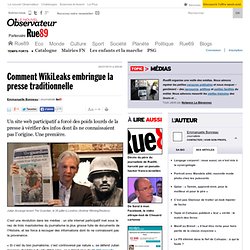 Un site web participatif a forcé des poids lourds de la presse à vérifier des infos dont ils ne connaissaient pas l'origine.
Comment WikiLeaks embringue la presse traditionnelle
[2010] WikiLeaks, la pire "agence de renseignement du peuple" | Rue89
Julian Assange à Londres, le 23 octobre 2010 (Luke MacGregor/Reuters).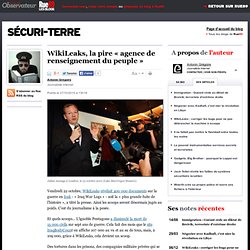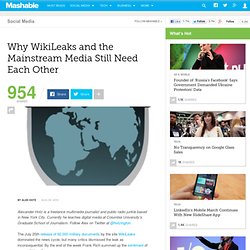 Why WikiLeaks and the Mainstream Media Still Need Each Other
Alexander Hotz is a freelance multimedia journalist and public radio junkie based in New York City. Currently he teaches digital media at Columbia University's Graduate School of Journalism.
Wikileaks, the controversial website that on Sunday published more than 91,000 U.S. military documents related to the war in Afghanistan, has come under fire for its methods, its obvious agenda, and its willingness to publish seemingly anything it can get its digital paws on. But one prominent advocate of government openness who has previously been critical of Wikileaks sees the organization as behaving more responsibly with its latest document dump.
Is Wikileaks growing up?
How to take a leak: unsolicited advice for Julian Assange of WikiLeaks. - By Jack Shafer
Wikileaks abandonne l'ouverture des données ?
Le principe-même de Wikileaks, depuis son lancement, a toujours été de diffuser les informations en brut, telles qu'il les recevait.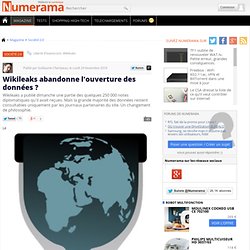 Wikileaks n'ouvre pas vraiment les vannes | #BEkileaks
Ce n'est pas exactement le scénario qu'on attendait. Wikileaks n'a en fait pas ouvert les vannes.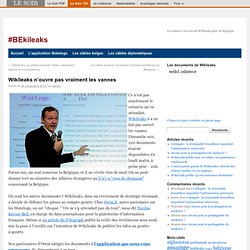 La bonne affaire des médias
Le quotidien allemand Die Tageszeitung relativise la portée des informations révélées par le site WikiLeaks. Et estime que les journaux qui diffusent ces informations sont les premiers – et sans doute les seuls – bénéficiaires de cette affaire.
Trägt die Kooperation zwischen Wikileaks und Medien auf Dauer?: Blick unter die Bettdecke
Trägt die Kooperation zwischen Wikileaks und Medien auf Dauer? Kommentar von KLAUS HILLENBRAND Verrat im Dienste der aufgeklärten Öffentlichkeit: Heute werden wir wissen, für wie dämlich die US-Administration Guido Westerwelle hält, was dort für eine Meinung über die politischen Akteure im Nahen Osten vorherrscht und welche Einschätzung Washington über moldawische Innenpolitiker hat.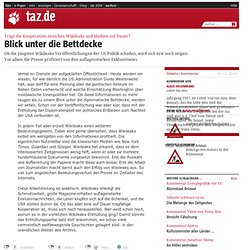 Par leur caractère diplomatique, les Statelogs marquent un tournant dans la stratégie de publication de WikiLeaks.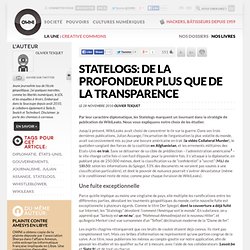 Statelogs: de la profondeur plus que de la transparence » Article » OWNI, Digital Journalism