PirateParty
Streaming : pour Peter Sunde, une technologie centralisée qui peut être censurée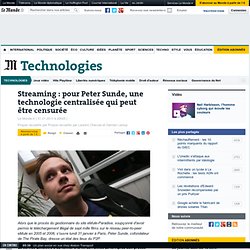 Alors que le procès du gestionnaire du site eMule-Paradise, soupçonné d' avoir permis le téléchargement illégal de sept mille films sur le réseau peer-to-peer eMule en 2005 et 2006, s'ouvre lundi 31 janvier à Paris, Peter Sunde , cofondateur de The Pirate Bay, dresse un état des lieux du P2P. Le service Limewire a dû fermer à la fin de l'année 2010. Après son procès initié par la Recording industry association of America, Napster a été racheté par Bestbuy, et est aujourd'hui un service légal de musique.
Pirate Party Statement Concerning "Anonymous" Arrests
This statement can be downloaded here .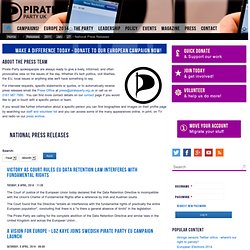 Winnipeg North first Canadian battleground for Pirate Party
Pirate Party Radio | RantMedia
2011.05.05 : Last episode of Pirate Party Radio airs. 2011.04.28 : Pirate Party Radio returns to with episode 58!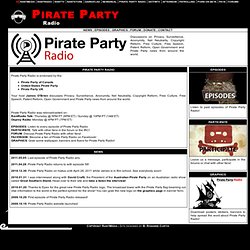 Home | thepirateparty.com
Pirate Party Australia
United States Pirate Party: News
International - English - The Pirate Party | Piratpartiet
Pirate Parties International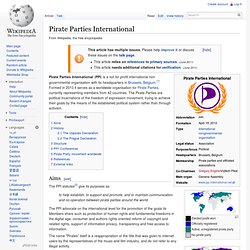 Elected posts won
Pirate Party of Canada Forum - Index