Web design 2
Inspiredology - Design inspiration lab. Web-Design & Inspiration Blog. HTML Playground, html, css reference by example. Web Standards Project. Web Development and Design Information. Functionnal design. User interface design.
Eyetracking. Blog Web Design. Web design. Motion design. Créer un site web. Web Design Develop. This post is a collection of latest community news submitted on tripwire magazine by readers and other blog owners.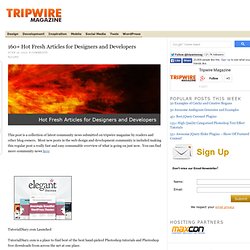 Most new posts in the web design and development community is included making this regular post a really fast and easy consumable overview of what is going on just now. You can find more community news here. CoolWEB design. SEO Web Tools and Search Engine Optimization | CSSRefl. Line25 Web Design Blog. Tripwire mag. In this article you will get access to one of the largest collections ever of CSS Tools, Tutorials, Cheat Sheets etc.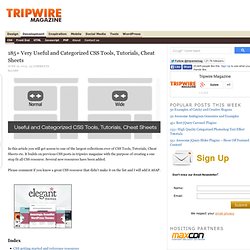 It builds on previous CSS posts in tripwire magazine with the purpose of creating a one stop fit all CSS resource. Several new resources have been added. Please comment if you know a great CSS resource that didn't make it on the list and I will add it ASAP.
---