Web design 2
Get the FlatPix UI Kit for only $7 - Learn More or Buy Now We have something a little different for you today. Our friends over at iStock reached out to us to let us know about a promotion they are running and gave us these promo codes to share with our readers for additional savings off any credit pack… Read More If you still have any doubts about how important it is for you to adopt a responsive layout, it is time for you to stop wondering. It doesn't matter what you are working on, your website need to work smoothly in all browsers.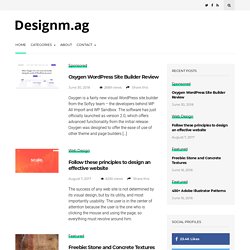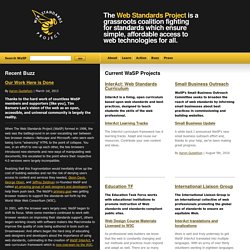 Current WaSP Projects InterAct: Web Standards Curriculum InterAct is a living, open curriculum based upon web standards and best practices, designed to teach students the skills of the web professional. InterAct Learning Tracks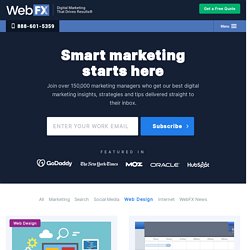 10 Free Blank WordPress Themes This is a review of the top blank WordPress theme choices. continue reading » Why We Still Need Web-safe Fonts During the early days of the Web, there wasn't a standard font that could be rendered across all platforms.
web design
web Design Develop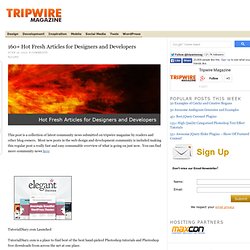 This post is a collection of latest community news submitted on tripwire magazine by readers and other blog owners. Most new posts in the web design and development community is included making this regular post a really fast and easy consumable overview of what is going on just now. You can find more community news here
coolWEB design
Line25 Sites of the Week is a weekly roundup of the most outstanding website designs that I stumble across during my every day browsing. In this week's collection, we have designs from BUNQ, Adaptive Path, Pace Law, unvael.fm and Highway One Roadtrip. Web design conferences are great places for you to learn new techniques from the experts and keep up to date with the latest advances of the industry. To capture the interest of their audience of designers you would expect these conferences to boast cutting edge website designs to present their lineup of speakers and share all the details of the event. Unfortunately many fail to meet these expectations, but there are a hand full of events that lead the way with beautiful websites.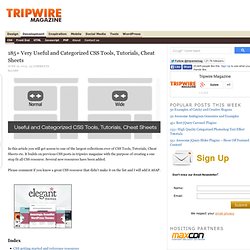 In this article you will get access to one of the largest collections ever of CSS Tools, Tutorials, Cheat Sheets etc. It builds on previous CSS posts in tripwire magazine with the purpose of creating a one stop fit all CSS resource. Several new resources have been added. Please comment if you know a great CSS resource that didn't make it on the list and I will add it ASAP.
tripwire mag