Zend
Studio 7 vs. PDT. My first impression of Studio 10 is good!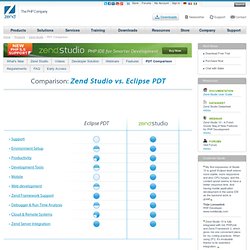 Eclipse itself seems more stable, more responsive and less CPU hungry, and the content assist seems to have a better response time. And having mobile application development in the same IDE as the backend work is great! Thijs LensselinkPHP Developer, www.mobiletulip.com Zend Studio 10 is fully integrated with Git, PHPUnit and Zend Framework 2, which gives me one convenient place for my coding practices.
Server CE Downloads. Get Started with PHP. Interested in learning how to code in PHP?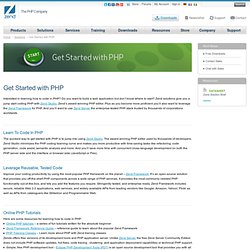 Do you want to build a web application but don't know where to start? Zend solutions give you a jump start coding PHP with Zend Studio, Zend's award-winning PHP editor.
---