Elluminate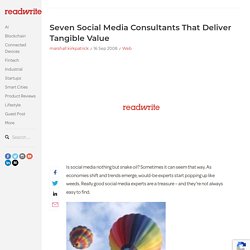 Seven Social Media Consultants That Deliver Tangible Value
Is social media nothing but snake oil? Sometimes it can seem that way. As economies shift and trends emerge, would-be experts start popping up like weeds. Really good social media experts are a treasure - and they're not always easy to find.
Elluminate Live!
Inicio_1: Recursos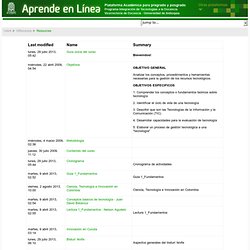 Analizar los conceptos, procedimientos y herramientas necesarias para la gestión de los recursos tecnológicos.
La educación a distancia es una forma de enseñanza en la cual los estudiantes no requieren asistir físicamente al lugar de estudios.
Educación a distancia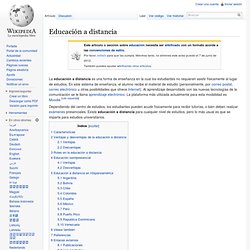 David Delgado :: Blog :: Archives
eLearn: Opinions - e-Learning Optimism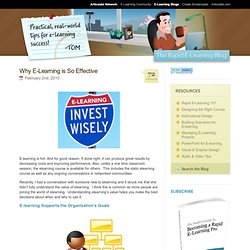 Why E-Learning is So Effective
E-learning is hot.
El b-learning es una modalidad que combina la educación a distancia y la educación presencial; retomando las ventajas de ambas modalidades y complementando el aprendizaje de los aprendices. También puede definirse como un sistema de comunicación masiva y bidireccional que sustituye la interacción personal en el aula del profesor y alumno, como medio preferente de enseñanza, por la acción sistemática y conjunta de diversos recursos didácticos y el apoyo de una organización tutorial, que proporcionan el aprendizaje autónomo de los estudiantes, además de reforzar la habilidad de la comunicación efectiva con los participantes a través de las plataformas usadas. Ventajas del aprendizaje a distancia[editar · editar código]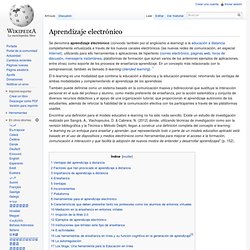 E-learning
:::e Learning - América Latina:::
On the Internet
June 2007 -- Pedagogical affordances of syndication, aggregation, and mash-up of content on the Web