Web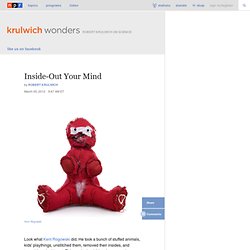 Inside-Out Your Mind : Krulwich Wonders...
Look what Kent Rogowski did. He took a bunch of stuffed animals, kids' playthings, unstitched them, removed their insides, and turned them inside out. This masked red thing, I presume, is an inside-out, hmmm, I dunno, rag doll?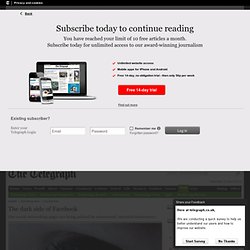 The dark side of Facebook
Derkaoui is not exaggerating. An articulate man, he described images of animal abuse, butchered bodies and videos of fights. Other moderators, mainly young, well-educated people working in Asia, Africa and Central America, have similar stories.