Giguiv
Why Aren't VCs Backing Augmented Reality?
Exclusive: French tech firms which raised over €1 million in 200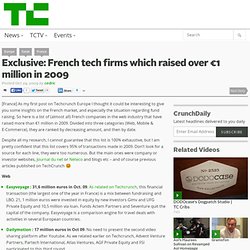 [France] As my first post on Techcrunch Europe I thought it could be interesting to give you some insights on the French market, and especially the situation regarding fund raising. So here is a list of (almost all) French companies in the web industry that have raised more than €1 million in 2009.
Come Up With Your Own Target Stock Price For Apple Or Google Wit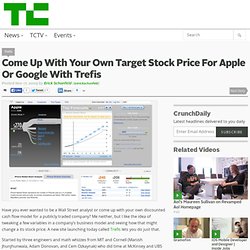 Have you ever wanted to be a Wall Street analyst or come up with your own discounted cash flow model for a publicly traded company? Me neither, but I like the idea of tweaking a few variables in a company's business model and seeing how that might change a its stock price.
L'économie numérique en 2021 : l'irrésistible fluidité | Read
Larry Page Outlines His Plan And Vision For Google