Text
Freebase API. Ultimate list of online content readability tests. "In my younger and more vulnerable years my father gave me some advice that I've been turning over in my mind ever since.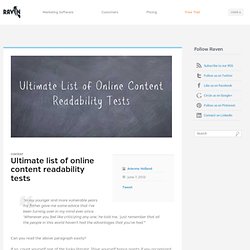 'Whenever you feel like criticizing any one,' he told me, 'just remember that all the people in this world haven't had the advantages that you've had.'" Can you read the above paragraph easily? If so, count yourself one of the lucky literate. (Give yourself bonus points if you recognized this introduction from The Great Gatsby.)
While the CIA's The World Factbook may put the literacy rate of most highly developed nations at 99%—where those age 15 and older can read and write—that doesn't account for how many can read and write well, or even comfortably. Give a run for their money - definition of give a run for their money by the Free Online Dictionary. Run[rʌn] (ran (vb: pt) (run (pp))) 14.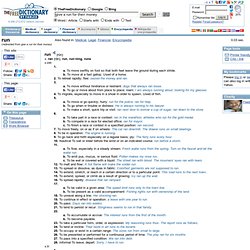 (Comput) → ejecutarse. Rhetoric by Aristotle. Rosetta Collection - The Rosetta Project. The Rosetta Disk and 1000 Language Archive The Rosetta Project began with an experiment in microetching technology, the Long Now Foundation wanting to evaluate the potential of microetched nickel disks for the very long term archiving of textual and image data.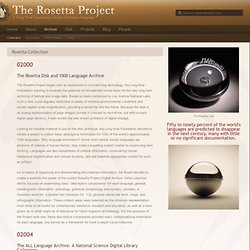 Based on tests conducted by Los Alamos National Labs, such a disk could arguably withstand a variety of extreme environmental conditions and remain legible under magnification, providing a record far into the future. Because the disk is an analog representation of page images (similar in concept to microfiche, but with a much higher page density), it also avoids the well known problems of digital storage. Pulp Magazines Project. Pastebin.com - #1 paste tool since 2002! Academia.edu - Share research. Scholarpedia. New Text-to-Speech API for Chrome extensions. Interested in making your Chrome Extension (or packaged app) talk using synthesized speech?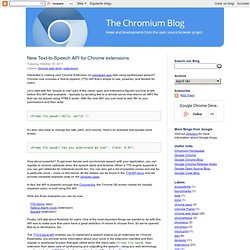 Chrome now includes a Text-to-Speech (TTS) API that's simple to use, powerful, and flexible for users. Let's start with the "simple to use" part. A few clever apps and extensions figured out how to talk before this API was available – typically by sending text to a remote server that returns an MP3 file that can be played using HTML5 audio. Gone in 60 Seconds - the world's first international 60 second play writing festival. The World's First International 60 Second Playwriting Festival One Event, Two Locations, One Hundred plays Keep up to date with the official Gi60 blog: gi60.blogspot.com.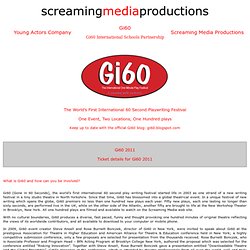 Registration. Google Labs - Books Ngram Viewer. Zotero | Home. Topicmarks - summarize your text documents in minutes. Plagiarism Checkers: 5 Free Websites To Catch The Copycats. "A lack of originality Couldn't focus on the day so much for the radio Everybody sounds the same Everybody wears the same clothes now And everybody plays the game" That was from "˜Copycats', a song by the Cranberries.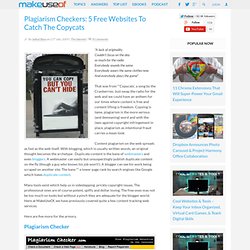 Just swap the radio for the web and we could have an anthem for our times where content is free and content lifting is freedom. Copying is tame, plagiarism is the more serious (and demeaning) word and with the laws against copyright infringement in place, plagiarism as intentional fraud carries a mean look. Content plagiarism on the web spreads as fast as the web itself. Mashpedia, the real-time encyclopedia. Bartleby.com: Great Books Online -- Quotes, Poems, Novels, Classics and hundreds more. Academic reference management software for researchers. A Web & Mobile App for Reading Comfortably: Readability. WordNavigator.com : Home Page.
Translate. Text Analysis API | Saplo. Saplo API gives you the possibility to build applications upon our text analysis technology platform.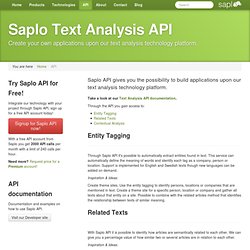 Take a look at our Text Analysis API documentation. Through the API you gain access to: Online graphical dictionary and thesaurus. Visuwords™ online graphical dictionary — Look up words to find their meanings and associations with other words and concepts.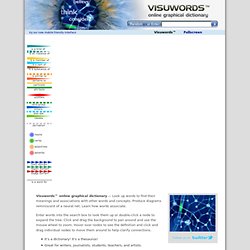 Produce diagrams reminiscent of a neural net. Learn how words associate. Enter words into the search box to look them up or double-click a node to expand the tree. Click and drag the background to pan around and use the mouse wheel to zoom. Free SMS Voting | Text Message Audience Polling : SMS Poll. I Write Like.
---