Web Resources
El nuevo mapa de las redes sociales. Facebook reina, Twitter brilla, YouTube sigue creciendo, Google+ alcanza una cifra respetable, Instagram irrumpe y Foursquare no se queda atrás.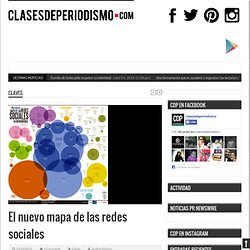 A continuación compartimos el Mapa de las Redes Sociales difundido por la organización de iRedes, el congreso de redes sociales en Iberoamérica que se celebra en Burgos mañana 22 y el 23 su segunda edición. El mapa destaca las marcas españolas encabezadas por Tuenti(13 millones) y otros espacios sociales como Bitácoras, Menéame y Minube. Esta segunda versión del mapa está elaborada por Chiqui Esteban, director de Nuevas Narrativas de lainformacion.com y creador de This is Visual, con documentación de Miguel Jorge, periodista de Gentedigital.es y autor de iBlog. Cool Websites, Software and Internet Tips.
18 Helpful Tools for Better Gmail Experience | Aplicaciones y Herramientas . Software de Diseño. TopTenREVIEWS Expert Product Reviews.
Dictionary.com | Find the Meanings and Definitions of Words at Dictionary. Characteristics of a Self-Actualizing Person. April 11, 2014 By Dr.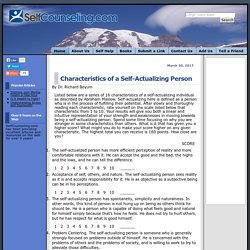 Richard Boyum Listed below are a series of 16 characteristics of a self-actualizing individual as described by Abraham Maslow. Definición.de. Marcadores. The How-to Manual That You Can Edit. Cambridge Dictionary Online: Free English Dictionary and Thesaurus - Cambridge University Press. Oxford Dictionaries Online - English Dictionary and Language Reference. Dictionary, Encyclopedia and Thesaurus - The Free Dictionary. 22 Educational Social Media Diagrams. Everyone learns differently.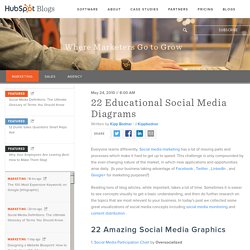 Social media marketing has a lot of moving parts and processes which make it hard to get up to speed. This challenge is only compounded by the ever-changing nature of the market, in which new applications and opportunities arise daily. (Is your business taking advantage of Facebook , Twitter , LinkedIn , and Google+ for marketing purposes?) Dictionary and Thesaurus - Merriam-Webster Online. Interactive Group Activities, Group Games, Enhancing Powerpoint Presentations, Instructor-Led Training Software, Enhancing PowerPoint Presentations. AddToAny - Share Button, Email Button, Subscribe Button. Google+: The Complete Guide. Using Google+?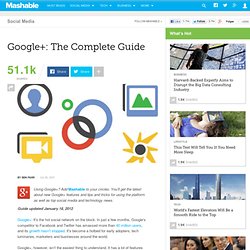 Add Mashable to your circles. You'll get the latest about new Google+ features and tips and tricks for using the platform as well as top social media and technology news. Guide updated January 18, 2012 Google+: It's the hot social network on the block. Real Academia Española. QR-Code Generator. Help.