Web insolite
pronom neutre facebook
Zeutch
Pacman piste couture - Lost At E Minor: Pour les personnes créatives
The third & the seventh, une petite merveille visuelle | Le Madblog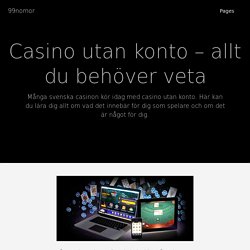 English - Priskribo (Esperanto) - Beschreibung (Deutsch) Forum - Wiki - Listes de diffusion - Logiciel - IRC : irc.freenode.net #demexp L'expérience démocratique est un projet de démocratie directe à grande échelle.
start [demexp]
http://www.pekinunderground.com
THE REEL Drawn
Beautiful dystopic things for your Friday. According to the description: "This film was made over the last two years in our evenings, weekends and days off. We had no budget but a lot of help from our very talented and generous friends." See? Make your own way!
TinEye Reverse Image Search
Le Ministron
Giza 3D Experience - Dassault Systèmes
Worldometers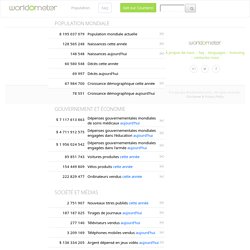 Livres: La population mondiale L'humanité a doublé ses effectifs en 40 ans, passant de 3 à 6 milliards d'habitants mais, alors que la population de nombreux pays pauvres va encore doubler, celle de la plupart des pays d'Europe diminuera dans la prochaine décennie. Cet ouvrage : fait le point sur les situations présentes marquées par de violents contrastes ; analyse les éléments et les mécanismes de la révolution démographique qui bouleverse la planète depuis deux siècles ; examine les principaux défis que pose la démographie aux sociétés d'aujourd'hui. Comment les riches détruisent la planète Nous sommes à un moment de l'histoire qui pose un défi radicalement nouveau à l'espèce humaine : pour la première fois, son prodigieux dynamisme se heurte aux limites de la biosphère et met en danger son avenir. Vivre ce moment signifie que nous devons trouver collectivement les moyens d'orienter différemment cette énergie humaine et cette volonté de progrès.
HeroMachine Classic, Superhero Generator, Create a Hero
Google Fight : make a fight with Googlefight
Everyone's Mixtape
Checking your Google account... Checking your Facebook account... Everyone's Mixtape's celebrates the art of creating mixtapes. You can add to an existing mix, or start one of your own.
CreativeApplications.Net | Apps That Inspire...
Epic Exquisite Corpse
INCREDIBOX
Dinahmoe – Adaptive Music And Interactive Sound Design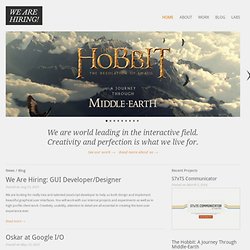 We are looking for really nice and talented JavaScript developer to help us both design and implement beautiful graphical user interfaces. You will work with our internal projects and experiments as well as in high profile client work. Creativity, usability, attention to detail are all essential in creating the best user experience ever. Read more → We got invited by Google to present JAM with Chrome at Google I/O. So we sent our best guy (Technical Director Oskar!)
Short introduction The Artvertiser is a software platform for replacing billboard advertisements with art in real-time. It works by teaching computers to 'recognise' individual advertisements so they can be easily replaced with alternative content, like images and video. Rather than refering to this as a form of Augmented Reality technology, we consider The Artvertiser an example of Improved Reality. The project was initiated by Julian Oliver in February 2008 and has been developed in collaboration with Damian Stewart and Arturo Castro (Android port/rewrite). It has appeared in full working form in street exhibitions in Berlin as part of Transmediale 2010, in Brussels for the Europe wide Media Facades Festival, in four inner-city walks during Rotterdam's Image Festival and in Helsinki as part of an M-CULT public event and workshop.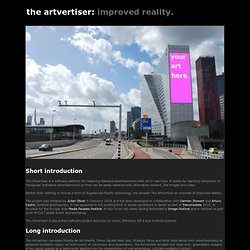 The Artvertiser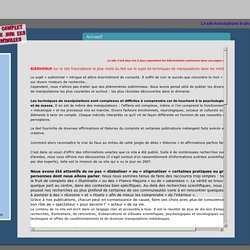 le subliminal
BIENVENUE sur le site francophone le plus visité du Net sur le sujet des techniques de manipulations dans les médias. Le sujet « subliminal » intrigue et attire énormément de curiosité. Il suffit de voir le succès que rencontre le mot « subliminal » sur divers moteurs de recherche…Cependant, nous n'allons pas traiter que des phénomènes subliminaux.
Rien Du tout
HYPEMUCH - ART / FASHION / PHOTOGRAPHY / DESIGN / FILM / MUSIC / BEAUTY / INSPIRATION / CREATIVITY : HYPEMUCH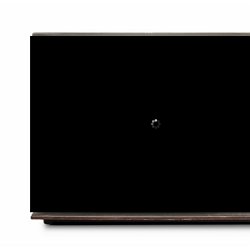 FOOTWEAR / NIKE AIR MAX Lunar90 Curated by Niall Connor on December 11, 2013 · The Nike Air Max Lunar90 takes the timeless feel of Nike Air and blends it with the latest cushioning technology Nike has to offer.
Lazarus Mirages