Wordpress Themes selection
canvas-for-wordpress - Canvas for Wordpress allows you to rearrange your blog layout via a drag n' drop interface.
Canvas is a GUI drag and drop layout editor for the Wordpress blogging system. It breaks themes into widgets of content for dynamic management of blog presentation. Recent updates have been made to improve Canvas compatibility with WP 2.6. Some blocks that relied on categories need TLC, and there are remaining issues with dragging blocks from the shelf.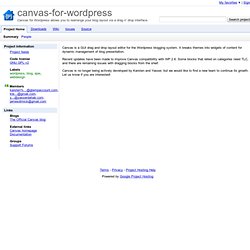 Platform « Free WordPress Themes
Home \ OrmanClark \ Portfolio Power Elite Author Learn more
OrmanClark's Portfolio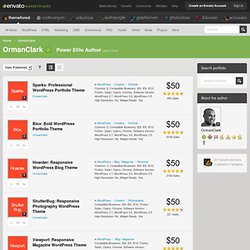 Website Layouts
Premium WordPress Themes, Next Generation WP Themes & Templates From FrogsThemes