Jquery
Sometimes it's the little things that make the difference in user interfaces. A seemingly minor change can have a massive effect on the look and feel. It is easy in jQuery to make an object expand in size on hover: simply attach an animate effect to a hover event.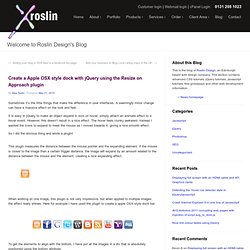 Create a Apple OSX style dock with jQuery using the Resize on Approach plugin
joggink/jquerymobiledropdown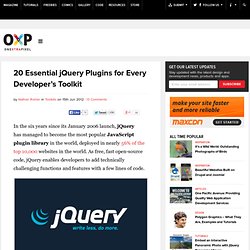 20 Essential jQuery Plugins for Every Developer's Toolkit
In the six years since its January 2006 launch, jQuery has managed to become the most popular JavaScript plugin library in the world, deployed in nearly 56% of the top 10,000 websites in the world.
JavaScript Slideshow - HTML Buttons, Change on Hover - Agile Development
This article is one of the largest and most up to date collections of jQuery slider plugins . There are different types of sliders to choose from and it is important to review the options to get the right slider design for your site.
JQuery Cycle Plugin - Effects Browser