Drupal
Drupal 7 tip : Get field values from entity objects like nodes, users, taxonomy, ... | Totally drupal | Dominique De Cooman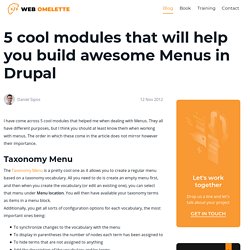 I have come across 5 cool modules that helped me when dealing with Menus. They all have different purposes, but I think you should at least know them when working with menus.
5 modules that will help you build awesome Menus | My Drupal Experience
er_db_schema_drupal_7.png (PNG Image, 2553 × 2399 pixels)
This is a simple statement, but in a world of competing content management systems, it needs some validation. So why is Drupal awesome?
Website Design | Drupal Development | Augusta GA | Why Drupal is AWESOME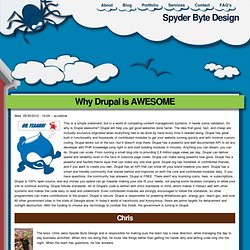 Building a mobile app API using Drupal, Node.js and MongoDB | Mobile Drupal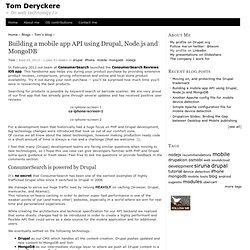 In February 2012 our team at ConsumerSearch launched the ConsumerSearch Reviews iOS app . This handsome app helps you during your product purchase by providing extensive product reviews, comparisons, pricing information and online and local store product availability. Try it out during your next purchase -- you'll be surprised how much time you'll save in researching the best products.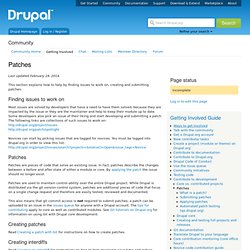 Patches
Last updated November 2, 2012. This section explains how to help by finding issues to work on, creating and submitting patches. Finding issues to work on
Last updated February 13, 2013. This page documents a high-level overview of the current best practice recommendations for contributing change requests, in the form of a patch file, to projects (e.g., modules, themes, Drupal core, etc) hosted on Drupal.org using Git. For a more advanced workflow with Git, please refer to the Advanced patch contributor guide .
Making a Drupal patch with Git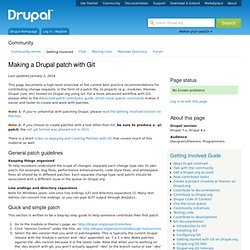 A unique selling point of Open Source Software is that developers can interact directly with users of the software through a transparent development process. Proprietary vendors can only aspire to do this. Being close to your users means that you get faster feedback...