Drupal
Drupal 7 tip : Get field values from entity objects like nodes, users, taxonomy, ... | Totally drupal | Dominique De Cooman. Er_db_schema_drupal_7.png (PNG Image, 2553 × 2399 pixels)
Website Design | Drupal Development | Augusta GA | Why Drupal is AWESOME. This is a simple statement, but in a world of competing content management systems, it needs some validation.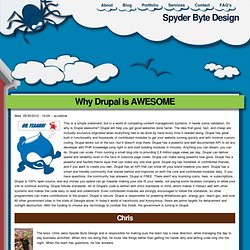 So why is Drupal awesome? Drupal will help you get good websites done faster. The idea that good, fast, and cheap are mutually exclusive originated when everything had to be done by hand every time it needed doing. Drupal has great built-in functionality and thousands of contributed modules to get your website running quickly and with minimal custom coding. Drupal works out of the box, but it doesn't stop there. Building a mobile app API using Drupal, Node.js and MongoDB | Mobile Drupal. In February 2012 our team at ConsumerSearch launched the ConsumerSearch Reviews iOS app.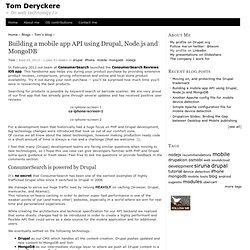 This handsome app helps you during your product purchase by providing extensive product reviews, comparisons, pricing information and online and local store product availability. Try it out during your next purchase -- you'll be surprised how much time you'll save in researching the best products. Patches. This section explains how to help by finding issues to work on, creating and submitting patches.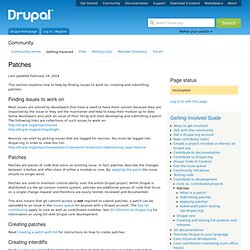 Finding issues to work on Most issues are solved by developers that have a need to have them solved, because they are impacted by the issue or they are the maintainer and help to keep their module up to date. Some developers also pick an issue of their liking and start developing and submitting a patch. The following links are collections of such issues to work on: Making a Drupal patch with Git. This page documents a high-level overview of the current best practice recommendations for contributing change requests, in the form of a patch file, to projects (e.g., modules, themes, Drupal core, etc) hosted on Drupal.org using Git.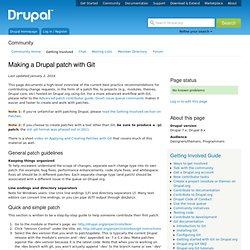 For a more advanced workflow with Git, please refer to the Advanced patch contributor guide. Drush issue queue commands makes it easier and faster to create and work with patches. Note 1: If you're unfamiliar with patching Drupal, please read the Getting Involved section on Patches. Note 2: If you choose to create patches with a tool other than Git, be sure to produce a -p1 patch; the old -p0 format was phased out in 2011.
Drupal Media. High Performance. Camps. Planet Drupal. In this article we are going to look at implementing the Facebook Open Graph (OG) tags on a Drupal site.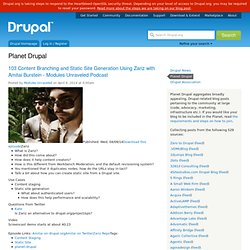 It involves a bit of coding but nothing too major so bear with me. All the code we are going to write goes into the theme's template.php file so no need to to create a module for it. And if your theme does not yet have this file, go ahead and create it. Why use Open Graph tags? I'm sure by now you know that people share pages on Facebook and you want your site to be shared as much as possible.
---